EXCLUSIVE: Off-beat, buddy road movie, which world premiered at Dubai in December, due to screen at Unifrance Rendez-vous in Paris.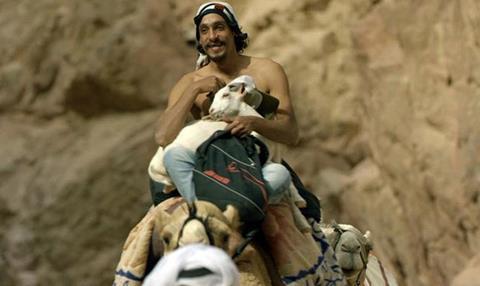 Paris-based Loco Films has taken on world sales of Egyptian filmmaker Sherif El Bendary's debut feature Ali, The Goat, And Ibrahim about a young man who sets off on a journey of self-discovery across Egypt in the company of his beloved pet goat Nada.
Ali Sobhy plays the titular Ali opposite Ahmed Magdy as tormented sound engineer and travelling companion Ibrahim, who joins the Egyptian odyssey.
"We fell in love with the film. It's very humorous with a strong premise: a man who is deeply in love with his goat who sets off on a colourful journey across Egypt," said Loco Films founding chief Laurent Danielou.
"They cast 2,000 goats for the role!" he added. "It's a feel-good movie, which is original, exotic, funny and slightly crazy – in perfect sync with Loco."
The deal covers all world territories apart from the MENA which is co-handled by Cairo-based Mad Solutions and Film Clinic Indie Film Distribution.
The film is the latest production from Egyptian producer Mohamed Hefzy of Cairo-based Film Clinic, whose other recent credits include Mohamed Diab's Clash and the late Mohamed Khan's last film Before The Summer Crowds.
Guillaume de Seille of Paris-based Arizona Films co-produced. Daniel Ziskind, Film Clinic's representative in Europe, takes an associate producer credit.
The production was supported by a variety of Middle Eastern and European grants and programmes including Venice's Final Cut initiative, Dubai's post-production fund Enjaaz, the Doha Film Institute and France's Aide aux cinémas du monde, which administered by the country's National Cinema Centre (CNC).
As a recipient of the latter, the film is eligible for the CNC's new ACM Distribution scheme aimed at boosting the international circulation of films backed by the fund.
It will also screen at Unifrance's Rendez-vous with French cinema in Paris this weekend. It is among a handful of non-French language titles showing at the event under a new drive to lend greater support to world cinema productions backed by France.