Details of UK showcase for global film buyers announced.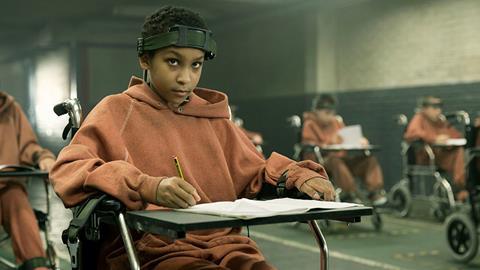 Film London has revealed the dates for the 2017 edition of London Screenings, the UK's export market dedicated to British film.
Running June 19-22 this year at London's BFI Southbank, the event will give buyers the chance to see a wide range of new British titles, and to meet UK companies.
Titles to appear at recent editions of London Screenings include The Girl With All the Gifts [pictured] and Slow West.
The event will also include a 'coming soon' strand showing works-in-progress and other unseen glimpses at forthcoming titles.
The 'breakthrough' strand will also return this year. Last year, four emerging British filmmakers were spotlighted, with two of those projects picked up by sale companies: Hi-Lo Joe was acquired by The Little Film Company and Us And Them was taken by Parkland Pictures.
Adrian Wootton, chief executive of Film London and the British Film Commission, commented: "London Screenings remains a one-of-a-kind event and the only place for international buyers to get in at the ground floor with a wide range of features from established and emerging filmmakers alike. It's never been more important for us to provide such a unique commercial showcase for British film and nurture new relationships with the international industry."
The 2017 edition of London Screenings is supported by the BFI, Mayor of London, Film Export UK and the Department for International Trade.