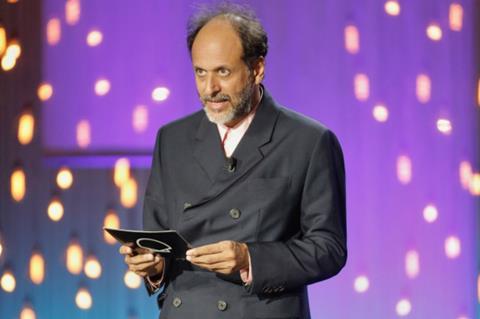 Principal photography began in the Ohio Tri-State area this week on Bones And All (working title), Luca Guadagnino's first film to shoot in the US that stars Timothée Chalamet and Taylor Russell, as well as Michael Stuhlbarg and filmmaker David Gordon Green.
The project reunites Guadagnino with his Call Me By Your Name star Chalamet, however a sequel to that film sounds unlikely after the Italian filmmaker suggested to Deadline Hollywood that the Scarface remake and other projects were priorities.
Chalamet has a busy slate of tentpoles including a Willy Wonka origins story, while Armie Hammer has stepped back from Hollywood amid allegations surrounding his personal life, which the actor has denied.
The Bones And All cast includes Mark Rylance, André Holland, Jessica Harper, Francesca Scorsese, and Chloë Sevigny, and is a story of first love.
When a young woman and a drifter embark on a 1,000-mile trip through Ronald Reagan's America they are unable to escape their terrifying pasts and must decide whether their love can survive their otherness.
Guadagnino's longtime collaborator David Kajganich (Suspiria, A Bigger Splash) adapted the screenplay from the novel of the same name by Camille DeAngelis.
The Frenesy Film Company and Per Capita Productions project is being produced by Dave Kajganich, Theresa Park for Per Capita Productions, Guadagnino and Marco Morabito for Frenesy Film Company, Francesco Melzi d'Eril and Gabriele Moratti for Memo, Lorenzo Mieli for The Apartment Pictures, and Peter Spears for Cor Cordium. Giovanni Corrado and Raffaella Viscardi are executive producers.
The film is fully financed by Italian companies The Apartment Pictures, Enzio Ricci's 3 Marys, Memo, Tender Stories, Adler, Elafood, Elafilm, Manila, Serfis and Wise.
The Apartment Pictures, Frenesy Film, Memo and 3 Marys handle sales.