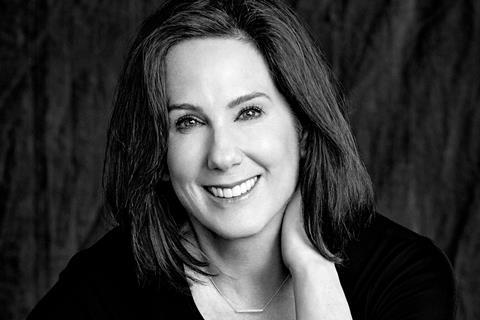 Producer and Lucasfilm president Kathleen Kennedy will receive this year's Bafta Fellowship at the film awards on February 2, 2020 in London.
Kennedy has been leading Lucasfilm since 2012 when the company was acquired by the Walt Disney Co and has produced the recent Star Wars title which have all been based in the UK.
Kennedy was previously co-founder of Amblin Entertainment alongside Steven Spielberg and Frank Marshall, where her credits included E.T. the Extra-Terrestrial, Back To The Future, the Indiana Jones films, Jurassic Park and Saving Private Ryan. Her films have earned 119 BAFTA nominations and 27 wins.
Previous recipients include Charlie Chaplin, Alfred Hitchcock, Steven Spielberg, Sean Connery, Elizabeth Taylor, Stanley Kubrick, Anthony Hopkins, Laurence Olivier, Judi Dench, Vanessa Redgrave, Christopher Lee, Martin Scorsese, Alan Parker and Helen Mirren. Last year's winner was editor Thelma Schoonmaker.
Kennedy said: "British filmmaking has always played a significant role in both my life and career. The recent Star Wars movies – all shot on sound stages and locations across the UK – are just the latest opportunities that I've had the privilege to work with British crews and filmmakers."
This year's Baftas will be hosted by Graham Norton for the first time. The nominations will be announced on January 7.