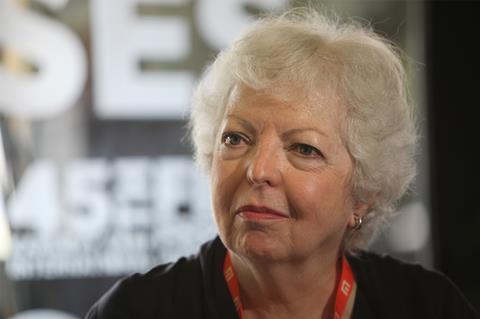 Editor Thelma Schoonmaker will be honoured by the British Academy of Film and Television Arts (Bafta) with the Fellowship at this year's film awards (February 10).
Schoonmaker has edited all of Martin Scorsese's films since Raging Bull, including his upcoming Netflix project The Irishman. She won Oscars for Raging Bull, The Aviator and The Departed, with seven Academy Award nominations in total.
The award recognises an outstanding and exceptional contribution to film, television or games.
Previous recipients include Charlie Chaplin, Alfred Hitchcock, Steven Spielberg, Sean Connery, Elizabeth Taylor, Stanley Kubrick, Anthony Hopkins, Laurence Olivier, Judi Dench, Vanessa Redgrave, Christopher Lee, Martin Scorsese, Alan Parker and Helen Mirren. Last year it was awarded to Ridley Scott.
Thelma Schoonmaker said: "I am staggered to be asked to join such an illustrious group as the Bafta Fellows and particularly moved and honoured to be joining two of the most important people in my life - my director, Martin Scorsese, and my late husband, Michael Powell (and his partner Emeric Pressburger) - all of whom have been given Bafta Fellowships."