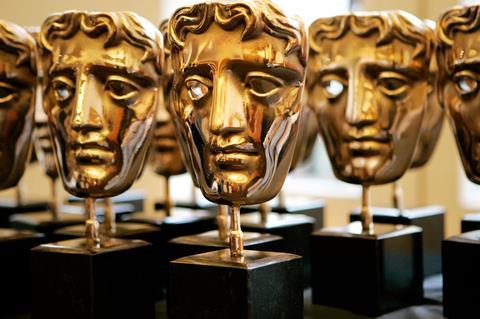 The British Academy of Film and Television Arts (Bafta) has revealed its 2019 intake of new members drawn from the film, TV and games industry.
Among the record 558 new members are filmmakers and writers Haifaa al-Mansour (Wadjda), Laszlo Nemes (Son Of Saul), Lynne Ramsay (You Were Never Really Here), Lee Unkrich (Coco) and former Screen Star of Tomorrow Rose Glass (Saint Maud).
New executives on the list include Kate Gardiner (head of Fox Searchlight UK); Jason Maza (Unstoppable), Emma Hewitt (BBC Films head of communications) and Clare Stewart (former London Film Festival chief).
Robert Pattinson, Joanne Froggatt, Sam Rockwell, Melissa McCarthy, Alicia Vikander, Himesh Patel and Nicholas Hoult are among the actors joining Bafta this year.
This year's Bafta film awards will take place Sunday, February 2 and will be hosted by Graham Norton.
The full list is below.
Directing
Angelo Abela
Haifaa al-Mansour
Hugo Berkeley
Hannah Berryman
Ian Bonhote
Arthur Cary
Jamie Childs
Katherine Churcher
Stella Corradi
Ruth Ducker
Paul Dugdale
Matthew Dyas
Chris Foggin
Lucy Forbes
Simon Frederick
Lee Haven-Jones
Kieron Hawkes
Jim Hosking
Brian Klein
Julia Knowles
Marcus Liversedge
Laszlo Nemes
Carlo Nero
John Northover
Rita Osei
Richard Phelan
Anthony Philipson
Marcus Plowright
Lynne Ramsay
Maninderpal Sahota
Steve Shill
Richard Signy
Stewart Svaasand
Jessica Swale
Jonathan Taylor
Toby Trackman
Lee Unkrich
Thomas Vincent
Tim Wardle
Patricia Wheatley
Sandra Whipham
Bai Xue
Producing
Kemal Akhtar
Jon Alwen
Jamie Badminton
Roanna Benn
He Bin
Alex Boden
Sarah Brocklehurst
Georgina Cammalleri
Bill Chamberlain
Fodhla Cronin O'Reilly
Kim Crowther
Martin Dance
Naomi de Pear
Barbra DeFina
Jo-Jo Ellison
Rebecca Ferguson
Paul Flattery
Bruce Fletcher
Tom Gould
Adam Hopkins
Grace Hughes-Hallett
Gill Isles
Coco Jackson
Rebecca Joerin-Sharp
Kurban Kassam
Oliver Kassman
Jen Kenwood
Simon Kerfoot
Jemima Khan
Jeremy Kleiner
Lucie Kon
Derren Lawford
Simon Lewis
Jude Liknaitzky
Ray Mansfield
Preethi Mavahalli
Jason Maza
Patrick McCormick
Tom Miller
Eleanor Moran
Joanna Natasegara
Anita Overland
Tina Pawlik
Carolyn Payne
Paolo Proto
Becky Read
Sharon Remmer
Derek Ritchie
Josephine Rose
Andee Ryder
Nickie Sault
Luke Schiller
Jamie Seal
Anne Sheehan
Matthew Stillman
Nick Stuart
Bronagh Taggart
Serena Thompson
Ye Ting
Toby Welch
Sarah-Jane Wheale
Dan Winch
Jonathan Wolfman
Ellie Wood
Production Company/Studio Executives
Ryan Chanatry
Colette Chard
Sarah Cooper
Isabel Davis
Dante Di Loreto
Amy Entelis
George Faber
Richard Farmbrough
Simon Gillis
Sophie Green
Robin Guise
Joe Houlihan
Fiona Lamptey
Clelia Mountford
Natasha Phillips
Kim Shillinglaw
David Tanner
Dimitra Tsingou
Susie Worster
Acting
Ronke Adekoluejo
Niamh Algar
Joe Alwyn
Richard Armitage
Faraz Ayub
Tom Bateman
Kingsley Ben-Adir
Leanne Best
Kim Bodnia
Andrew Byron
Laura Carmichael
Saskia Chana
Bonnie Chen
Lily Collins
Jodie Comer
Rob Delaney
Jamie Demetriou
Sacha Dhawan
Emerald Fennell
Lawrence Fox
Mat Fraser
Joanne Froggatt
Julia Frost
Helen George
Brett Goldstein
James Harkness
Sam Heughan
Frazer Hines
Nicholas Hoult
Tommy Jessop
Melissa Johns
Rufus Jones
Shobu Kapoor
Kadiff Kirwan
Vicky Knight
Sophie Korres
Karen Lewis-Attenborough
Melissa McCarthy
Noof McEwan
Micky McGregor
Anjli Mohindra
Alison Newman
Brían O'Byrne
Rhoda Ofori-Attah
Himesh Patel
Nikesh Patel
Robert Pattinson
Chance Perdomo
India Eva Rae
Adil Ray
Ambreen Razia
Tim Renkow
Noah Rinket
Craig Roberts
Sam Rockwell
Daniel Ryan
Rebecca Saire
Abubakar Salim
Sunetra Sarker
Kellie Shirley
Joe Sims
Maya Sondhi
Clive Standen
Nathan Stewart-Jarrett
Belinda Stewart-Wilson
Nahel Tzegai
Alicia Vikander
Anthony Welsh
Naomi Yang
Rhys Yates
Agents
Debi Allen
Philippa Beng
Jerry Deeney
Kate Driver
Samira Higham
Katie Langridge
Alastair Lindsey-Renton
Amanda McAllister
Camille McCurry
Nish Panchal
Simone Pennant MBE
Sarasvati Sehdev
Matthew Solo
Lisa Thomas
Jane Villiers
Kirk Whelan-Foran
Broadcasters/Network Executives
Nicola Lloyd
Mandy Chang
Ben Irving
Barbara Lee
Elizabeth Lewin
Lisa Nishimura
Fatima Salaria
Jason Spingarn-Koff
James Stirling
Kate Barnes
Sean Hancock
Emma Hewitt
Ian Katz
Mark Kelleher
Maria Kyriacou
Jamie Lynn
Jamie Morris
Jon Mountague
Sarah Sedazzari
Jason Simms
Brian Sullivan
Samantha Tatlow
Alexi Wheeler

Casting
Kerry Barden
Andy Brierley
Aisha Bywaters
Kharmel Cochrane
Julia Crampsie
Kate Dowd
Daniel Edwards
Kristina Erdely
Elaine Grainger
Soph Holland
Sharon Howard-Field
Victor Jenkins
Priscilla John
Sam Jones
Louise Kiely
Kirsty Kinnear
Sarah Leung
Carolyn McLeod
Manuel Puro
Kevin Riddle
Kate Ringsell
Paul Schnee
Vicki Thomson
Nicci Topping
Cinematography
Sebastian Blenkov
Adam Etherington
Ted Giffords
Gail Jenkinson
Suzie Lavelle
Stephan Pehrsson
Alan Piper
Luke Redgrave
George Richmond
Bet Rourich
David Sinfield
Pat Sweeney
Gerry Vasbenter
Des Willie
Costume Design
Susannah Buxton
Ann Maskrey
Ellen Mirojnick
Charlotte Mitchell
Deborah Nadoolman Landis
Arianne Phillips
Luis Sequeira
Helen Woollfenden
Editing
Simon Abrahams
Cinzia Baldessari
Danny Collins
Hank Corwin
Zoe Davis
Scott Edwards
Nick Emerson
Paul Ensby
David Fisher
Ralph Foster
Michael Harte
Morten Hojbjerg
Amy Hounsell
Andrew McClelland
Simon McMahon
Michael Nollet
Steven Parker
John Rosser
Chris Scurfield
Vanessa Taylor
Martin Walsh
Make Up & Hair
Konnie Daniel
Charlotte Hayward
Janet Horsfield
Nicki Ledermann
Adruitha Lee
Chris Lyons
Sian Richards
Sophie Slotover
Lesley Smith
Nicole Stafford
Kerry Warn
Music
Lester Barnes
Volker Bertelmann
Neil Brand
Nicholas Britell
Tanera Dawkins
Bradley Farmer
Alex Gibson
Rupert Gregson-Williams
Michael Higham
Sam Hooper
Trevor Jones
Alexander Parsons
Graham Stack
Kirsty Whalley
Other Production Roles
Ben Ahmed
Alexander Barraki
Layla Blackman
Inti Carboni
Hussain Casey-Ahmed
Chloe Chesterton
Mally Chung
Meg Clark
Sally Darling
Eduardo de Almeida Lima Filho
Melanie Dicks
Jo Evans
Angela Godfrey
Alistair Hopkins
Joanna Hunter
Miraphora Mina
Hilary Norrish
Lola Oliyide
Samar Pollitt
Rachel Proudlove
Tom Rye
Lindsay Salt
Natalie Silver
Presenters
Mary Beard
Joanna Gosling
Nick Knowles
Jon Sopel
Production Design
Lisa Chugg
Fiona Crombie
Bill Crutcher
Les Dilley
Adriaan Engelbrecht
Alice Felton
Claire Fleming
Stella Fox
Jonathan Houlding
Luke Hull
Morgan Kennedy
Fiona Lowry
Jeffrey Melvin
Niall Moroney
Andrew Munro
Laura Ng
Andrew Palmer
Nicola Parke
Alessandra Querzola
Dominic Roberts
Terence Royce
Helen Scott
Fabrice Spelta
Jenny Turner
Sara Wan
Sound
Jovan Ajder
Ron Bartlett
Keith Branch
Emma Butt
Peter Cobbin
Kate Davis
Peter Devlin
Steve Fanagan
Robert Farr
Adele Fletcher
Loveday Harding
Doug Hemphill
Frank Kruse
Michael McCarthy
Daniel Morgan
Jens Petersen
Brandon Proctor
Andy Shelley
Markus Stemler
Stunts and Special Effects
Andy Bennett
Andrew Bradford
Camilla Naprous
Visual Effects
Rob Bredow
Matthew Butler
Emma Cummins
Marcus Dryden
Sheena Duggal
Simone Grattarola
Steve Hughes
May Leung
Michelle Martin
Sona Pak
Kelly Port
Liz Richards
Stefan Sonnenfeld
Hanzhi Tang
Wes Westley
Writing
William Bridges
Tim Compton
Richard Dinnick
Dana Fainaru
Daniel Fajemisin- Duncan
Rose Glass
Yasmin Hai
Sarah-Louise Hawkins
Sharon Horgan
Charlene James
Catherine Johnson
Cat Jones
Charlotte Jones
Kayleigh Llewellyn
Lisa McGee
Oriane Messina
Andy Milligan
Grant Morrison
Laurie Nunn
Joe Parham
Sarah Phelps
Lucy Prebble
Nathaniel Price
Kieron Quirke
Alan Rusbridger
Joshua Singer
Marlon Smith
Martin Stellman
Kirstie Swain
Frederick Syborn
Andrew Kevin Walker
Other New Members
Thomas Abell
Keith Adair
Bobby Allen
Jimmy Baker
Myles Bender
Sarah Best
Neil Bhatt
Jim Bradshaw
Simon Brew
Liz Brion
Mary Burrows
Jaya Campbell
Adam Cunard
Kate Dawkins
Pip Eldridge
Gisli Erlingsson
Jo Fernihough
Jane Fletcher
Charles Gant
Kate Gardiner
Mimi Gilligan
David Godfrey
Ben Green
Daniel Green
Frances Hagan
Geoff Hill
Adam Hurst
Franklin Leonard
Bruce Mann
Donna Mills
John Morrissey
Rebecca Mortimer
AC Mulin
John Nolan
Sally Osman
Margaret Parvin
Grainne Peat
Ann Phillips
Paul Raven
Liz Reynolds
Sam Ross
Darren Smith
Clare Stewart
Emily Stillman
Julia Stuart
Molly Whitehall
Johanna Whitehead
Vincent Wild
Claudia Yusef
Games
Shiva Allari
Ben Andac
Samuel Barton
Paul Bland
Luke Botham
Rodrigo Braz Monteiro
Paul Brunton
Oliver Bulloss
Lee Carus
Simon Cheung
Kris Cho
Chris Cox
Cassia Curran
Guan Dan
Katrin Darolle
Nonny de la Peña
Liam de Valmency
Oliver De-Vine
Rachele Doimo
Philip Duncan
Hollie Emery
David Evans
Andrew Farrant
Marcus Fielding
Kevin Fryers
Mike Gamble
Vanessa Gloeckler
Caitlin Goodale
Charlotte Harris
Paul Hughes
Jessica Jefferies
Gemma Johnson-Brown
Simon Jordan
David Kaye
Rich Keith
Gemma Langford
Callum Lawson
Darion Lowenstein
George Mawle
Liz Mercuri
Stuart Miles
Cristina Nava
Michael Othen
Marilena Papakosta
Alex Peters
Stefano Petrullo
Leilani Ramirez
Edward Reid
Jon Rissik
Fernando Rizo
Haitham Rowley
Danny Russell
Kevin Strange
Ed Stewart
Courtenay Taylor
David Thomson
Jim Tonge
Kiff VandenHeuvel
Fey Vercuiel
Lesleyann White
Jonathon Wilson
Mingchao Zhang