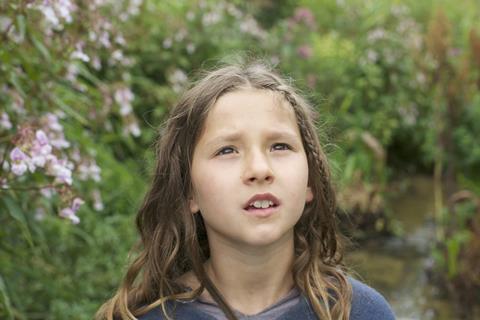 French filmmaker Bruno Dumont is developing a second feature exploring the life of iconic French figure Joan of Arc, following on from his musical depiction of her youth, Jeanette, The Childhood Of Joan Of Arc, which premiered in Directors' Fortnight last year.
It is one of four upcoming titles Paris-based sales company Luxbox is bringing to Cannes alongside Argentinian director Benjamin Naishtat's Rojo, Israeli filmmaker Nimrod Eldar's The Day After I'm Gone and Ray & Liz by British photographer, artist and filmmaker Richard Billingham.
Simply entitled Joan, Dumont's new film will focus on the adult life of Joan of Arc, including her trial after she was captured by the pro-English Burgundians, bringing her victorious military career to an abrupt end.
As with the previous film, Dumont has taken inspiration from 20th-century poet Charles Péguy's The Mystery Of The Charity Of Jeanne d'Arc but the new feature will not be a musical. "It will be more in the vein of past works like Camille Claudel 1915," said Luxbox co-chief Hédi Zardi.
Dumont's long-time producers 3B Productions are producing the feature which is due to shoot this summer for a 2019 delivery.
Rojo is Naishtat's second feature after The Movement, which premiered in Locarno in 2015, and History Of Fear, which played in Berlin Competition in 2014.
Set on the eve of the Argentine coup d'état of 1976 during a time of rising political violence, the film stars Dario Grandinetti as a respected small-town lawyer who abandons a dying man in an act symbolic of the time.
Zardi is predicting an autumn festival splash for the co-production involving Argentina (Pucará Cine), Germany (Sutor Kolonko), the Netherlands (Viking Film), Brazil (Desvia) and France (Ecce Films).
Eldar's The Day After I'm Gone – the tale of a single father who takes his adolescent daughter to see her mother's family In southern Israel – won the Sam Spiegel Alumni First Feature Prize in 2015, when the jury featured Venice Film Festival chief Alberto Barbera, director Ari Folman, Toronto International Film Festival artistic director and co-head Cameron Bailey and French distributor Michèle Halberstadt.
Eitan Sprio at Spiro Films, whose credits include Foxtrot, is producing alongside United King Films. French distributor ARP has acquired French rights.
Billingham's debut feature Ray & Liz is a drama hybrid reconstructing his childhood through photographs he took of his parents' lives in a council flat on the outskirts of Birmingham.
A Primitive Film production in association with Rapid Eye Movies, it is financed by the BFI and Ffilm Cymru Wales with National Lottery funding, in association with Severn Screen and was developed with support from agnès b and the BFI.