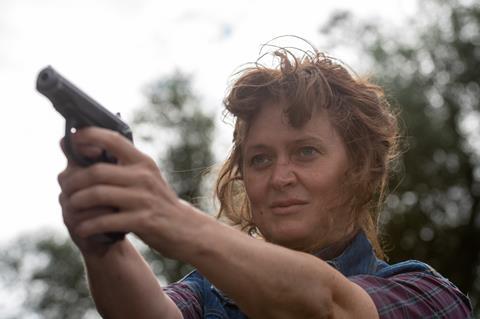 German sales outfit M-appeal has secured key deals on Kirill Sokolov's No Looking Back, which has its international premiere in the feature competition at this week's Tallinn Black Nights International Film Festival.
The film has sold to Blue Finch Films for the UK and Ireland; and Alamode Film for German-speaking Europe.
Blue Finch is planning a theatrical release for the film in the UK and Ireland; while Alamode released Sokolov's first feature, 2018's Why Don't You Just Die!
No Looking Back follows a troubled woman whose tumultuous relationship with her mother is reignited when the latter is released from prison.
The film had its world premiere in competition at Kinotavr – Open Russian Film Festival in September this year.
"Kirill has a fantastic ability to seamlessly mesh touching family drama and vibrant action sequences," said Mike Chapman, managing director at Blue Finch Films.
M-appeal has also secured sales deals on two further Tallinn titles, both playing in the Just Film strand for youth-focused films.
Adam Kalderon's Israeli drama The Swimmer, about a sportsman's efforts to accept himself despite the discriminatory tendencies against LGBTQ+ people in his world, has sold to Taiwan (Pigeon Co. Ltd) and Poland (Tongariro Releasing), having previously confirmed deals for German-speaking Europe (Salzgeber), North America (Strand Releasing), France (Outplay Films) and UK-Ireland (Peccadillo Pictures), with theatrical releases planned for the latter two territories.
Additionally, Hajni Kis' Hungarian feature Wild Roots, about a renegade 12-year-old girl who tries to seek out her criminal father, has sold to Sweden (Fokusfilm) and Romania (Filmtett Association), with a theatrical release planned for the latter. Wild Roots won the works-in-progress award in the Eastern Promises section at Karlovy Vary 2020, before premiering at the festival this summer.
Tallinn Black Nights began on November 12 and runs until November 28.