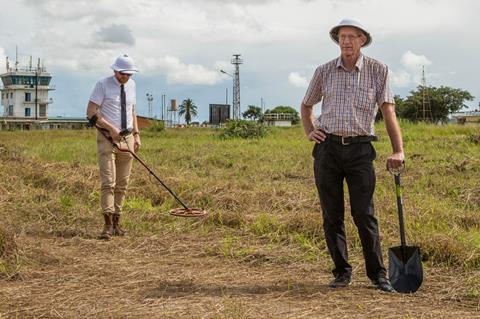 Magnolia Pictures has acquired its third Sundance documentary in a week, taking North American rights to Cold Case Hammarskjöld following the premiere in Park City last month.
Director and journalist Mads Brügger's investigation into the enigmatic death of United Nations secretary-general Dag Hammarskjöld won the World Cinema Documentary directing award and will get a theatrical release this year.
Brügger's film probes the disappearance in 1961 of Hammarskjöld, whose plane crashed mysteriously, leaving no survivors. Hammarskjöld had been advocating for Congolese independence at the time, and the incident triggered rumours that he was assassinated.
The North American deal is the latest in recent haul of Sundance documentaries that includes Mike Wallace Is Here and Toni Morrison: The Pieces I Am.
"Mads Brügger has gotten ahold of a whopper of a tale," said Magnolia president Eamonn Bowles. "Cold Case Hammarskjöld is destined to be one of the most hotly-discussed films of the year."
"Closing a deal with Magnolia makes me very happy and very proud," said Brügger. "Magnolia is the badge of excellence, and I really look forward to working with them on bringing my film to U.S. audiences."
Peter Engel, Andreas Rocksen and Bjarte M. Tveit produced the film by Wingman Media, Piraya Film and Laika Film & Television.
Magnolia senior vice-president of acquisitions John Von Thaden brokered the deal with Cinetic Media on behalf of the filmmakers and DR Sales.