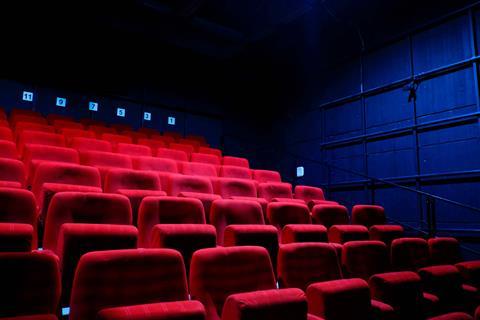 Georgia's Republican state governor has said shuttered theatres can reopen in the region as early as next Monday (April 27) subject to certain conditions, although industry sources tell Screen the major US chains are unlikely to get on board so soon.
Governor Brian Kemp's move follows the publication of Donald Trump's three-phase plan announced last week to reopen the US economy, which passed the baton to state governors over exactly when they deem it safe to do so.
Kemp said theatres could open again subject to specific social distancing and sanitation mandates, alongside restaurants and private social clubs.
However Screen understands from industry observers that without a product line-up until July, none of the major US theatre chains is likely to open in Georgia before the summer.
AMC Theatres is understood to be looking at a return by late June / early July, and Cinemark executives recently intimated the chain could open in mid-summer, which some reports have put at July 1.
Exhibitor caution is likely to apply to South Carolina and Tennessee as well, where state governors have said they will relax restrictions in the weeks ahead.
Christopher Nolan's thriller Tenet is the first planned major tentpole launch of a summer season decimated by the pandemic. Warner Bros continues to hold the line and is set to open the film on July 17. The studio unveiled a slew of schedule changes on Monday (20) but pointedly did not refer to Tenet.
Disney's live-action Mulan is set for release on July 24, followed by Paramount's The Spongebob Movie: Sponge On The Run on August 7, and Warner Bros' Wonder Woman 1984 on August 14.