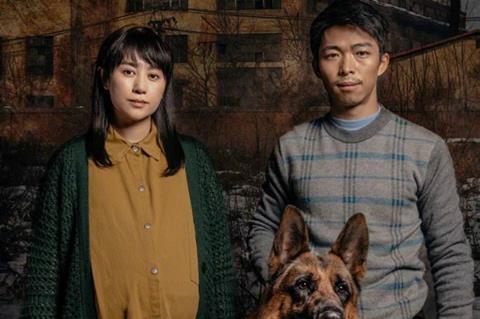 Chinese director Geng Jun's Manchurian Tiger won the best feature award at the 24th Shanghai International Film Festival (SIFF), which ran June 11-20.
The first film from Geng since his Sundance award winner Free And Easy revolves around a truck driver, his wife, his girlfriend, a business man and a poet, who are all caught up in a chain of calamities connected to an unpaid debt and a black dog.
Barbarian Invasion, which sees pioneering Malaysian New Wave director Tan Chui Mui appear in front of the camera, won the jury grand prize. Tan's 2006 debut Love Conquers All received awards at Busan and Rotterdam.
Iran's The Contrary Route won two awards: best director for Abolfazl Jalili (whose previous films include Cannes Competition title Tales Of Kish and Venice competition title A True Story) and best actor for Pouyan Shekari.
Poland's Marzena Gajewska won best actress for Iwona Siekierzyńska's Amateurs.
Alexey Viktorovich Kozlov's The Conscience won three prizes: outstanding artistic achievement; best screenplay for Alexey Viktorovich Kozlov; and best cinematography for Vyacheslav Tuyrin.
This year's SIFF was a mostly physical event, with the majority of screenings held at 40 cinemas in Shanghai.
The 2021 jury panel featured Chinese filmmaker Huang Jianxin as jury president, Singapore filmmaker Anthony Chen, Chinese actor/director Deng Chao, former Venice film festival head Marco Müller, China-based French producer Natacha Devillers, Belgian cinematographer Matthias Delvaux and Chinese actress Zhou Dongyu (who replaced the originally announced Song Jia).
Full list of winners
Best feature film
Manchurian Tiger (China)
Jury Grand Prix
Barbarian Invasion (Malaysia)
Best director
Abolfazl Jalili, The Contrary Route (Iran)
Best screenplay
Alexey Viktorovich Kozlov, The Conscience (Russia)
Best actress
Marzena Gajewska, Amateurs (Poland)
Best actor
Pouyan Shekari, The Contrary Route (Iran)
Outstanding artistic achievement
The Conscience (Russia)
Best cinematography
Vyacheslav Tuyrin, The Conscience (Russia)
Best documentary feature
Sisyphus (Mexico)
Best animation feature
Even Mice Belong In Heaven (Czech Republic/France/Poland)