EXCLUSIVE: Former Substance marketing director Andrew Timms appointed.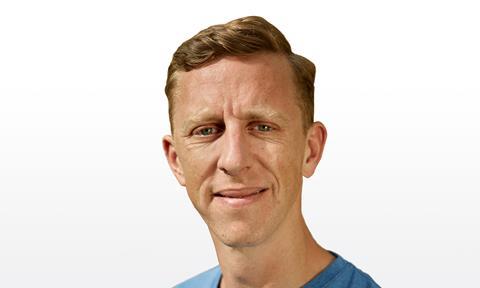 Marketing agency Think Jam and video content specialists Intermission have announced their first joint executive hire, with Andrew Timms appointed as executive producer.
The role will see Timms, who has 15 years experience in digital marketing, work with both teams to ensure delivery of video content for clients.
Timms starting at Icon Film Distribution before moving to Substance Global in 2004, where he worked for 11 years, becoming a board member. Their campaigns included those for Avatar, Inception and The Lego Movie.
His new role starts 24 July and he will be based at both Intermission and Think Jam's London offices, working across all clients.
Screen announced in February that Think Jam and Intermission joined forces through an equity partnership that saw both company's take a stake in each other.
London, Birmingham, and LA-based Think Jam specialises in digital campaigns for big name clients. The agency's recent work includes social media management on Lionsgate UK's La La Land, digital advertising on Netflix's The Crown and the management of HBO UK's online presence, including for Game Of Thrones.
A three-time Screen Award winner, London and Amsterdam-based Intermission has produced marketing content including trailers for films such as Lady Macbeth, 45 Years, and Amy.
The companies continue to operate separately, but will work together to produce marketing solutions for clients, combining Intermission's video expertise with Think Jam's wider remit of marketing services.
Andrew Timms said: "I am genuinely excited about joining the teams at Intermission and Think Jam at this very exciting time. Their expertise and passion to find the most innovative and imaginative ways to marketing film and entertainment is totally aligned to my ambitions and I am truly excited about what the next few years have in store".
Sam Cryer, founder of Intermission, added: "Andrew's experience, creative understanding and existing client relationships will be invaluable to Intermission's continued growth. He is key to unlocking and evolving the great potential in our nascent partnership with Think Jam"
Daniel Robey, founder & CEO of Think Jam said: "I'm excited about this new development which takes our partnership with Intermission to the next level".