Affleck was on board to direct the film but stepped aside to prioritise his performance.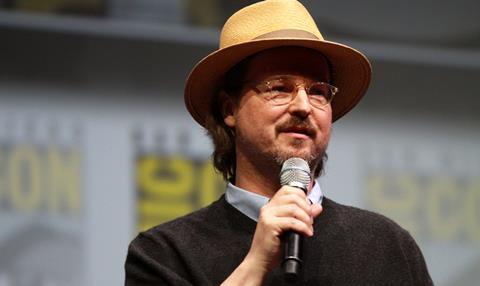 Cloverfield and Dawn Of The Planet Of The Apes director Matt Reeves has officially signed on to direct superhero feature The Batman for Warner Bros.
After Ben Affleck revealed he would be relinquishing his director duties last month – stating that he wanted to focus on his performance – the studio has moved swiftly to replace him.
Reeves will also serve as a producer on the project, as will Affleck, alongside Geoff Johns of DC Entertainment. Johns wrote the screenplay with Affleck, and Argo and Batman v Superman: Dawn of Justice writer Chris Terrio has also taken on writing duties.
Affleck welcomed Reeves in a Twitter post:
Warner Bros Picture Group president and chief content office Toby Emmerich commented: "We are thrilled to have Matt Reeves taking the helm of Batman, the crown jewel of our DC slate. Matt's deep roots in genre films and his evolution into an emotional world-building director make him the perfect filmmaker to guide the Dark Knight through this next journey."
Reeves added: "I have loved the Batman story since I was a child. He is such an iconic and compelling character, and one that resonates with me deeply. I am incredibly honoured and excited to be working with Warner Bros. to bring an epic and emotional new take on the Caped Crusader to the big screen."