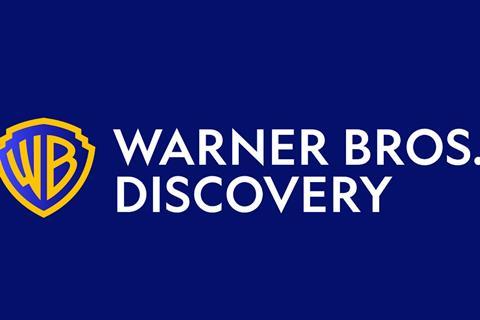 Warner Bros Discovery has reshuffled its leadership team across Asia Pacific in a bid to become "more locally relevant" with a strategy that is focussed more on individual territories.
The newly merged entertainment giant first laid out changes in India, Southeast Asia and Korea (INEAK), which are overseen by Clement Schwebig, president and managing director for the region.
"I've moved quickly to meet with teams from Mumbai, Singapore and Seoul," said Schwebig in an internal message to staff today (June 9). "Our region will be structured with a territory focused approach to be more agile and locally relevant. At the same time, we will leverage our scale across the business and region to provide deeper expertise and greater efficiency. This means some functions will be in-country while others are regional."
Discovery executive Jeeyoung Lee has been appointed general manager Korea while Arjun Nohwar, who launched HBO Max in India, will be general manager India. Megha Tata, who led Discovery's portfolio of brands in India including the launch of the discovery+ streaming series, is leaving the company.
Shonali Bedi will lead affiliate distribution and digital partnerships for Southeast Asia, while continuing to head business development and insights across the region. Cindy Ma will lead affiliate distribution and advertising sales in Taiwan. Yasmin Zahid, who spend three decades with HBO/WarnerMedia affiliate distribution in the region, is stepping down following a transition period.
On the content side, comprising programming, original production and acquisition, Magdalene Ew will continue to head entertainment; Christopher Ho will lead on kids content; and Lynn Ng will head factual and lifestyle content, while retaining her position as a head of content ops for the wider region.
Leslie Lee, who previously led WarnerMedia kids content in APAC, is stepping down.
Executive roles that span the entire INSEAK region will see Kurt Rieder continue to lead theatrical distribution as well as being part of the international theatrical operations headed by Andrew Cripps; Jae Chang retaining his leadership role over TV distribution and home entertainment; and Vikram Sharma will lead consumer products licensing, while also continuing to oversee advertising sales for Southeast Asia.
Jason Monteiro will head an integrated marketing team across INSEAK in addition to his coordination role for streaming services. He will manage marketing and creatives services across all lines of business, while working closely with the D2C marketing team.
Departing the company is Athreyan "Auto" Sundararajan, who led the marketing and creative teams of the legacy WarnerMedia businesses.
Schwebig added: "I will be working closely with the newly appointed INSEAK leadership teams to finalise our key priorities for the next 18 months." He also highlighted "opportunities that lie ahead" such as streaming services HBO Go in Southeast Asia and discovery+ in India to the kids space in India and growing its unscripted content output in Korea.
Japan, ANZ moves
Warner Bros Discovery has also unveiled its management team for Japan, Australia New Zealand, reporting into WBD president and managing director James Gibbons, who was appointed in April.
Masami Takahashi has been named country manager, head of studios, Japan, while continuing to oversee all theatrical activity, local production, content licensing, games and consumer products.
Glen Kyne will take up the role of head of networks, Japan, Australia and New Zealand, based in Auckland. Kyne will oversee networks activity in all three markets across pay-TV, free-to-air and BVOD.
Michael Brooks will retain his position as managing director of Warner Bros International Television Production Australia [WBITVP]. He has also been named head of studios, Australia & New Zealand, responsible for content licensing, and optimizing studio-related activities across both markets.
Robi Stanton will be head of franchise development and affiliate relations, Australia and New Zealand, while Andrew Brommel will continue as vice president, consumer products, Australia and New Zealand.
Additionally, David Macdonald has been named vice president of networks, Japan, while Singapore-based Lynn Ng will continue to lead content operations for the APAC region. Additionally, she has been appointed head of factual & lifestyle – Southeast Asia, reporting to Schwebig.