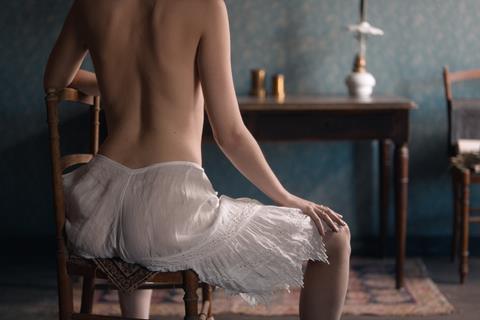 Memento Films International (MFI) has boarded world sales on Brazilian filmmaker Gabriel Mascaro's "erotic gospel film" Overgod and French director Lou Jeunet's Curiosa, set against the backdrop of the erotic photography scene in Belle Epoque Paris, ahead of the EFM.
The new acquisitions join an already impressive slate also featuring Malgorzata Szumowska's Golden Bear contender Mug and Nicolas Pesce S&M comedy Piercing, which just made a buzzy debut at Sundance.
Described by Mascaro's own production company Desvia as "an erotic gospel film", Overgod revolves around Joana, a 40-year-old notary and devoted Evangelical Christian.
Outside her day job, Joana uses her biblical knowledge to bring estranged couples closer through their sexuality, inviting them to participate in the group sessions of 'Divine Love', a dissident wing of the local church focused on rescuing sexual enjoyment as a means of saving families from divorce.
It is Mascaro's third fiction feature after August Winds and Neon Bull, which premiered at Venice in 2015. MFI will show a first teaser for the film at the EFM.
"Overgod is a sulphurous and provocative film from the Brazilian, visual genius Gabriel Mascaro," said MFI head of sales Tanja Meissner.
After the success of his last movie Neon Bull which won the Orizzonte Prize in Venice and went on to do significant sales business in the Platform section in Toronto, we couldn't be happier to follow him on his next adventure which will broaden his career."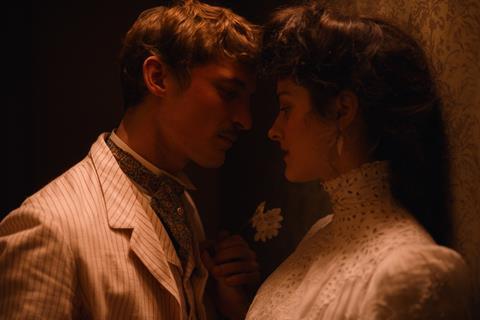 Curiosa
Paris-based MFI will also launch sales on Curiosa, the highly-anticipated first film from Lou Jeunet, a respected writer and director in the French cinema scene who recently worked as an assistant to Robin Campillo on his award-winning BPM.
Set against the backdrop of the erotic photography scene of Belle Epoque Paris, Niels Schneider plays a Parisian dandy and poet who flees briefly to Algeria after the provocative and wilful love of his life Marie de Heredia (Noémie Merlant) marries his best friend Henri De Régnier because he has a better social standing. There, Pierre meets the bewitching Zohar with whom he shares a passion for erotic photography.
But on Pierre's return to Paris, with Zohar in tow, Marie confesses she still adores him. They embark on an affair, against the backdrop of the Paris's erotic photography scene, playing a cat and mouse game with the various figures in their lives and transgressing established societal codes.
"Curiosa, an extremely modern and uninhibited period drama about sexuality and freedom seen from a very female point of view," said Meissner. "Lou Jeunet is a new talent to watch."
The feature is produced by Olivier Delbosc's Curiosa Films. MFI's sister company Memento Distribution has picked up French rights.
Mug
MFI's third new and previously-announced title Mug continues a long-term relationship between Polish director Szumowska and the company which also handled sales on her past films Elles and Body, which won the Berlinale's Silver Bear in 2015.
"Malgorzata Szumowska is one of the most important female European directors these days, her voice is unique, political, tender and un-submissive," said Meissner.
"It's no surprise that the Berlinale for the third time has reserved a prominent slot for this highly topical and funny portrait of modern Polish society."
Other titles on the MFI slate include Xavier Giannoli's completed thriller The Apparition and Asghar Farhadi's Everybody Knows and Nuri Bilge Ceylan's The Wild Pear Tree, which are both in post-production.