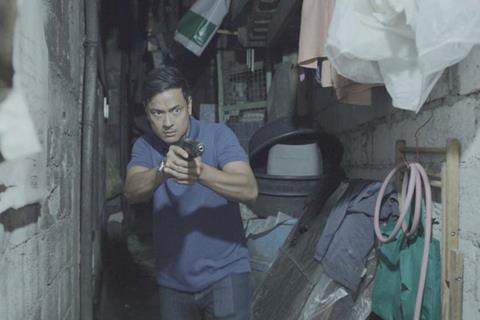 Memento Films International (MFI) has boarded sales on Filipino director Brillante Mendoza's Manila-set thriller Alpha, The Right To Kill, ahead of its world premiere in Competition at the San Sebastian Film Festival at the end of September.
Set against the backdrop of the Philippines government's war on drugs, the thriller revolves around small-time pusher turned informant Elijah and corrupt police officer Espino. The pair provide intelligence for an operation to arrest one of Manila's biggest drugs kingpins, Abel, in a hideout in the slums of Manila. The operation escalates into a full-blown battle between police SWAT teams and Abel's gang.
In the confusion, Espino and Elijah walk off with Abel's backpack full of money and methamphetamine. This gesture of survival for one and corruption for the other will soon set off a dangerous series of events, both risking their reputations, families and lives in the process.
"We have long admired Mendoza, a meticulous chronicler of the unprivileged who don't have many options and certainly can't indulge in the luxury of moral justice," commented MFI sales chief Tanja Meissner.
"He is not afraid to shine a light into the dark corners of difficult subject matters of otherwise unreported lives. Alpha enthralled us and feels like his most fierce feature."
Alpha, The Right To Kill was among six features to be added to San Sebastian's Competition line-up in late August alongside Felix van Groeningen's Beautiful Boy and Peter Strickland's In Fabric. Mendoza produced the film under the banner of this Center Stage Productions alongside long-time collaborator Carlo Valenzona.
It is Mendoza's first feature since 2016 drama Ma' Rosa which premiered in Competition in Cannes, winning Jacyln Jose the best actress Palme d'Or for her performance as an impoverished mother who resorts to selling drugs to make ends meet.
In between, the versatile director made the thriller series AMO, which was picked up by Netflix in its first Filipino acquisition, and the factual series Brillante Mendoza Presents, showcasing Filipino culture.
MFI will launch sales on Alpha at TIFF. Festival titles on its current include Asghar Farhadi's Everybody Knows, which screens as a Gala Presentation, and Nuri Bilge Ceylan's The Wild Pear Tree, which plays in Masters.