EXCLUSIVE: Double bill of Catherine Deneuve and Catherine Frot draws buyers to comedy drama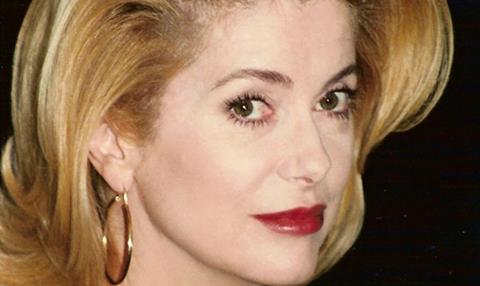 Paris-based Memento Films International (MFI) has unveiled sales on French director Martin Provost's upcoming comedy drama The Midwife, co-starring Catherine Deneuve [pictured], Catherine Frot and Olivier Gourmet. The double bill of two of France's renowned actresses internationally has gone down well with buyers.
In Europe, the film has sold to Spain (A Contracorriente, Benelux (Lumière), Sweden (Folkets Bio), Denmark (41 Shadows), Portugal (Midas Filmes), Greece (Seven Films), Bulgaria (Bulgaria Film Vision) and ex-Yugoslavia (Demiurg).
As previously announced by Screen, Ascot Elite pre-bought all rights for German-speaking territories during Cannes. Elsewhere, the film has sold to Israel (Lev Cinema), Brazil (Mares Filmes), Mexico (Cinema Nueva Era) Hong Kong (Edko), Taiwan (Swallow Wings), Japan Kino Films, as well as to Australia and New Zealand (Palace Films). Skeye have acquired airline rights.
Frot co-stars as Claire, a talented midwife facing a career crisis, who is contacted after a 30-year absence by her late father's former extravagant and frivolous lover Beatrice, played by Deneuve. A household name at home, Frot's international star has risen in recent years thanks to her performances in Haute Cuisine and most recently Xavier Giannoli's well-travellled Marguerite about a high-society opera singer with a terrible voice.
Deneuve's recent credits include the Golden Globe-nominated The Brand New Testament and social drama Standing Tall. MFI will show a first promo at TIFF for the film which is currently in post-production.