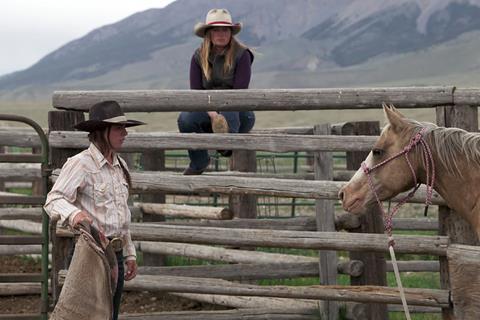 UK-based MetFilm Sales has acquired worldwide rights excluding the US to Emelie Mahdavian's documentary Bitterbrush, and will introduce the title to buyers at next month's European Film Market (EFM, February 16-22) in Berlin.
The film had its world premiere at Telluride Film Festival in September 2021, going on to play Sydney, Visions du Reel and San Francisco. Magnolia Pictures previously acquired US rights, releasing the title theatrically in summer 2022.
Bitterbrush follows two range riders spending one last summer herding cattle in remote Idaho. With only their dogs as companions, they brave inclement weather and perilous work conditions while pondering their futures.
A production of US companies Concordia Studio and Wavelength, Bitterbrush is directed, edited and produced by Mahdavian, who previously directed 2016 dance film After The Curtain.
Su Kim also produced Bitterbrush, with executive producers Laurene Powell Jobs, Davis Guggenheim, Jonathan Silberberg, Nicole Stott and Wavelength's Jenifer Westphal and Joe Plummer.
MetFilm Sales is run by former Icon Films executive Zak Brilliant, who joined the company in September last year when it bought his Republic Film Distribution and launched its own MetFilm Distribution arm.