EXCLUSIVE: Vincent Lindon stars as journalist investigating saintly apparition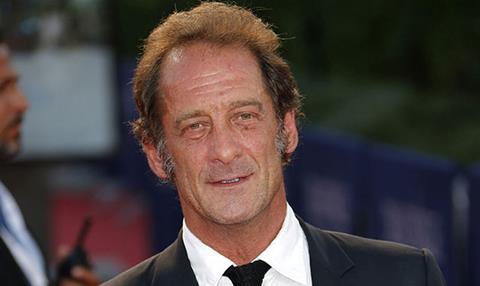 Paris-based Memento Films International (MFI) will launch sales on French filmmaker Xavier Giannoli's upcoming drama The Apparition at the forthcoming edition of Unifrance's Rendez-vous with French Cinema in Paris (Jan 12-16).
Vincent Lindon will star as a journalist sent on a mission by the Vatican to investigate reports of a saintly apparition in a small French village. What he discovers shakes his personal beliefs to the core.
The $8.1m (€7.7m) drama is due to shoot early 2017 for a spring 2018 delivery. Olivier Delbosc's Paris-based Curiosa Films is producing.
In the meantime, Lindon, who won the Cannes Palme d'Or for best actor for his performance in social drama The Measure Of A Man in 2015, will hit the big screen this year in the role of Auguste Rodin in Jacques Doillon's bio-pic Rodin capturing the life of the legendary French sculptor.
Other Apparition cast members will include rising French actress Galatéa Bellugi and Patrick D'Assumçao, best known internationally for his roles in Stranger By The Lake and The Death Of Louis XIV.
Cinematographer Eric Gautier – whose credits include The Motorcycle Diaries and James Marsh's upcoming yachting drama The Mercy – is also attached.
It is Giannoli's first film since his well-travelled drama Marguerite starring Catherine Frot as an aspiring society opera singer with a terrible voice. Loosely inspired by the real-life character of US singer Florence Foster Jenkins, the film won four French César awards last year including best actress for Frot.
MFI also sold that film, which premiered at Toronto, while sister company Memento Films Distribution achieved more than one million admissions at the French box office.
Other films on MFI's Paris Rendez-vous slate include Hamé & Ekoué's Paris Prestige and Stéphane Robelin's comedy Mr. Stein Goes Online, both of which will world market premiere at the event.