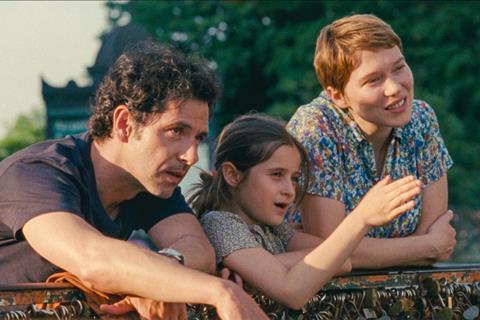 Mia Hansen-Løve's Directors' Fortnight title One Fine Morning has won the Europa Cinemas' award for best European film in Directors' Fortnight at the Cannnes film festival.
Europa Cinemas Network will now support the film with promotion and incentivise exhibitiors to extend its programme run.
One Fine Morning stars Léa Seydoux as a young mother who gets caught up in a passionate affair with an old friend while trying to sort out the care of her father, who is suffering from a neurodegenerative disease.
Read Screen's review here.
It was produced by Les Films Pelleas. Les Films du Losange has been handling international sales.
The film was chosen by a jury of four exhbitiors from the network. It is the 19th time Europa has awarded the label and previous recipients include Mustang, The Selfish Giant and last year's A Chiara.