Justin Kurzel directing video game adaptation.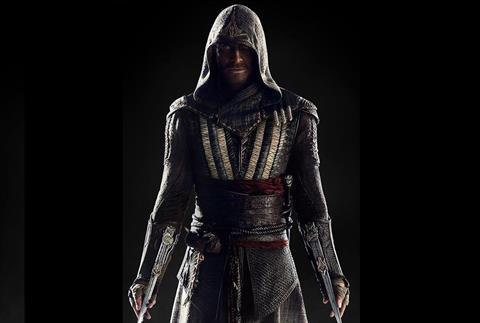 Assassin's Creed, starring Michael Fassbender and Marion Cotillard, has begun shooting in Malta.
The film is directed by Justin Kurzel, who recently directed Fassbender and Cotillard in Macbeth, and is based on the hit videogame franchise.
It is produced by New Regency, Ubisoft Motion Pictures, DMC Films and Kennedy/Marshall, with 20th Century Fox distributing.
Worldwide theatrical release is set for Dec 21, 2016.
Fassbender plays Callum Lynch, who has not appeared in the game but has been created for the film.
The story centres on "a revolutionary technology that unlocks genetic memories". Lynch experiences the adventures of his ancestor, Aguilar, in 15th Century Spain and discovers he is descended from a mysterious secret society, the Assassins. He amasses incredible knowledge and skills to take on the oppressive and powerful Templar organization in the present day.
Additional cast includes Michael Kenneth Williams and Ariane Labed. Shooting will move to London and Spain after Malta.
Malta Minister for Tourism, Edward Zammit Lewis, who is also responsible for the film industry, said that Assassin's Creed is the eighth major production to film on the central Mediterranean island this year.
The production chose the location following discussion with the Malta Film Commission and will benefit from incentives offered to productions filming in Malta.
Since April 2014, incoming productions that satisfy a cultural test are eligible for a cash rebate of up to 25% of eligible expenditure incurred in Malta, with an additional 2% if the production features Malta in a cultural context.
Assassin's Creed is co-financed by RatPac and Alpha Pictures. Producers are Frank Marshall, Arnon Milchan, Jean-Julien Baronnet, Conor McCaughan, Fassbender and Pat Crowley.
Ubisoft Motion Pictures developed the project and is producing with New Regency.
Fassbender will next be seen in Danny Boyle-directed biopic Steve Jobs and Kurzel's Macbeth, which debuted at the Cannes Film Festival in May.