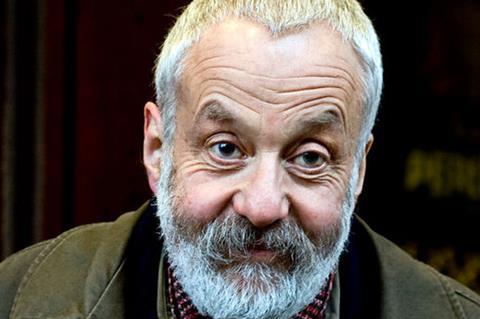 Mike Leigh is stepping down as chair of London Film School after 16 years in the position.
The Oscar-nominated filmmaker, who is currently in production on Peterloo, will be replaced in the short term by current vice chair professor Diana Green following his departure in March 2018.
A former vice chancellor of Sheffield Hallam University, Green will be tasked with leading the search for a new chair.
Green commented on Leigh's contribution to the film school: "Mike is a giant of British film. The energy, excitement and passion he has brought to London Film School during his long tenure is immeasurable. There was never going to be a good time for Mike to pass on the baton but he leaves us at a moment of great strength. After 60 years of innovation and cutting-edge filmmaking we are moving into a new phase."
Past graduates of the LFS include Mann (Heat), Ann Hui (A Simple Life) and Duncan Jones(Moon).
Green added: "In its 60th year London Film School has continued to see its students and alumni perform well on the festival and awards circuit, from Berlin to Venice, BFI London to the Academy Award longlist. We are confident that the changes we will be putting in place will secure its position as one of the leading international film schools."
The current management of the school, including the acting director Gisli Snaer, will continue to provide leadership until the new chair is selected.