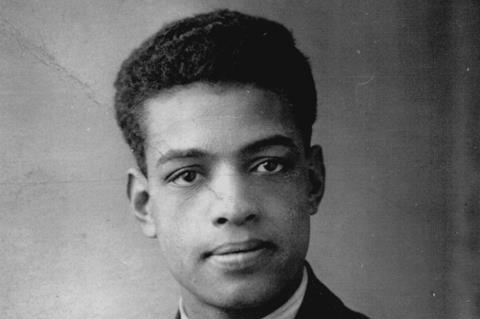 Veteran UK film producer Guy East is set to executive produce Champion, about the real-life Black British boxer Len Johnson.
The film will mark a move into feature production for London-based commercials production company Mindseye.
Johnson hailed from Manchester and overcame extreme adversity to become one of the top middleweight boxers of the 1920s and 30s, winning 93 fights across his boxing career. However, he was denied the chance to become British champion because of the government-backed "colour bar", which meant only boxers born of two white parents could claim championship status. Johnson's mother was Irish and his father from Sierra Leone.
East, whose credits include Rush, Sliding Doors and The Woman In Black, is on board to executive produce. East is co-chairman of White Horse Pictures.
UK playwright Winsome Pinnock is writing the screenplay, inspired by the book Boxing's Uncrowned Champion – Len Johnson And The Colour Bar, by Rob Howard. The film is being produced by Hughie Phillips and Katie Mavroleon.
MindsEye set up a film and TV division in 2019, bringing in producer Mavroleon, who previously worked on David Brent: Life On The Road, as head of development.
Last year, a petition was launched to have Johnson commemorated with a statue in Manchester, a campaign supported by boxers Anthony Joshua and Ricky Hatton and the Manchester mayor Andy Burnham.