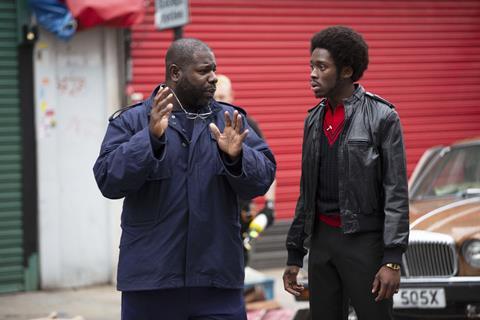 UK director Steve McQueen will be honoured by the European Film Academy at the 34th European Film Awards (December 11) for his anthology series Small Axe, where he is to receive the award for innovative storytelling.
McQueen's landmark television project consists of five films inspired by real-life events in the 1970s and 80s within the UK's Black communities and stars former Screen Star of Tomorrow Malachi Kirby (who won the best supporting actor Bafta for his performance), John Boyega, Letitia Wright and Naomi Ackie.
Small Axe is a Turbine Studios and Lammas Park production in association with Emu Films. It was produced by Tracey Scoffield, David Tanner, Michael Elliot, Anita Overland and McQueen. The films were developed with the BBC and co-produced by Amazon Studios.
McQueen will be guest of honour at the awards ceremony.
This is the second year that the innovative storytelling award has been given. In its augural year, Northern Irish filmmaker Mark Cousins won for 14-hour documentary Women Make Film: A New Road Movie Through Cinema.