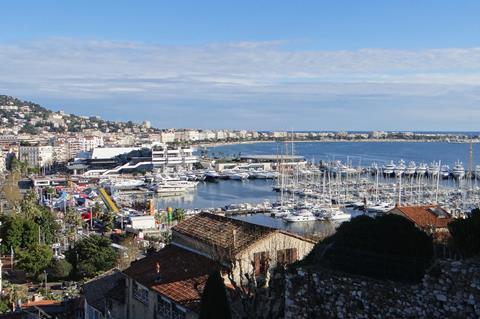 German drama powerhouse Beta Film and Austria's Red Bull Media House are joining forces on a high-end scripted mega series inspired by football and provisionally entitled The Net.
The project spans 40 hours of drama, divided into five stand-alone, eight-episode series revolving around characters linked in some way to the world of football, whether it be as a fan, player, coach or footballer's wife.
German opera and theatre director Matthias Hartmann – who is known for his out-of-the-box productions of Fidelio and La Bohème – came up with the concept with Swiss playwright and theatre director Plinio Bachmann.
Beta's founding CEO Jan Mojto told Screendaily that Red Bull Media House, a multi-platform media company with a focus on sports, culture, and lifestyle, had approached his company with the concept.
"They've done lots of other sorts of content but never really broken into high-end drama," Mojto said. "They decided it made the most sense to do this with a partner like us. It's a 50:50 collaboration."
The final details of the five series are currently in development but the aim is to create a global drama set in a variety of territories and bringing on board a number of local producers.
Beta Film's managing director Moritz von Kreudener expanded on this, saying: "The Net is a unique framework of five character-driven, suspenseful series, each of them specific and authentic to its territory while forming a part of an epic global story. This will be football as it has never been seen before."
Red Bull Media House has been particularly successful in producing extreme sports films such as the recent The Dawn Wall, capturing the ascent of a sheer side of El Capitan rock in the Yosemite National Park, which premiered at IDFA and just played at SXSW.
Beta Film announced the joint project at its traditional pre-MIPTV dinner in Cannes, unveiling its new sales acquisitions and production projects. Its sales slate includes French series Victor Hugo – Enemy Of The State, created by Paris-based Quad Television and directed by Jean-Marc Moutout with Yannick Choirat in the titular role.
The company is also selling two titles competing in the new Canneseries TV festival: Sicily-set drama Cacciatore – The Hunter about a young lawyer who stands up to the Mafia, and German thriller The Typist.
It also presented upcoming The Bridge-inspired Pagan Peak, a dark thriller set in the Alps between Germany and Austria, in the MIPdrama showcase on Sunday (April 8).