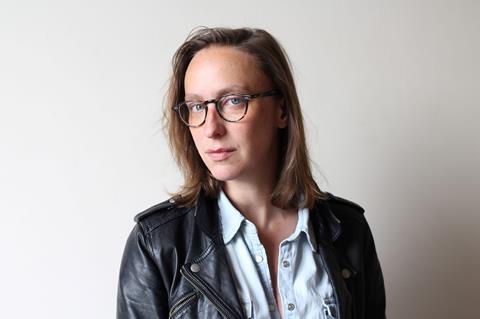 Paris-based mk2 films has boarded international sales on Céline Sciamma's upcoming period drama Portrait Of A Lady On Fire and Corneliu Porumboiu's The Passenger as it revs up for the autumn festival and market circuit.
Portrait Of A Lady On Fire, which is currently in pre-production for a late autumn shoot, will be French director and writer Sciamma's fourth feature after awarding winning productions Girlhood, Tomboy and Water Lilies.
Set in the 18th century, the new film revolves around the relationship between Héloïse, a reluctant bride to be who has just left the convent, and Marianne, a painter commissioned to do her wedding portrait. Intimacy and attraction grow between the two women as they share Heloise's first and last moments of freedom.
The production reunites Sciamma with award-winning actress Adèle Haenel, best-known internationally for her roles in BPM and The Unknown Girl, who co-starred in the director's 2007 debut feature Water Lilies and short film Pauline. Haenel is set to play reluctant bride Héloïse in the new film.
"Céline Sciamma is so resolutely modern, her sensibility and sensuousness have always been intertwined with an incredibly courageous take on gender politics, that we have always greatly admired. We are truly thrilled to be accompanying this project" commented Juliette Schrameck, managing director of mk2 films.
Produced by Paris-based Lilies Films, the film is set for delivery in the first half of 2019. Pyramide Films has taken French distribution rights.
New Porumboiu film
Continuing its relationship with Romanian director Corneliu Porumboiu, mk2 films is also set to launch sales on Romanian director's film noir The Passenger. The film, which was previously announced with the title of Gomera, is now in post-production.
Set between Romania, the Canary Islands, and Singapore, the crime tale stars leading Romanian actor Vlad Ivanov, whose recent credits include Cristian Mungiu's Graduation and is soon to be seen in Laszló Nemes's Sunset.
"We are thrilled to be working once again with Corneliu Porumboiu, one of the most original filmmakers to come out of Europe and a critics' favourite known for his cutting-edge humour and subtle tales on the absurdity of modern life," said Schrameck.
Bucharest-based 42km Film and Paris-based Les Films du Worso are producing the feature, which is due for delivery in the first half of 2019.
MK Productions, the recent credits of which include Ash is Purest White and Cold War, is also on board as a co-producer. Diaphana has acquired rights for the French distribution.