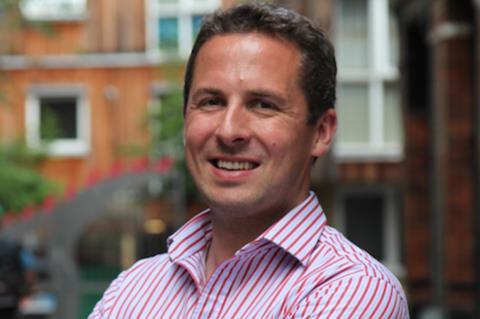 UK distributor Modern Films has hired a chief operating officer in a new role, as part of a rebrand of the company.
Former Curzon executive Phil Mordecai has joined the company to work on the corporate development of the revamped, newly-named Modern Films Group.
The Group will consist of four elements: Modern Films Fund, which will invest in the creation and distribution of socio-cultural stories; production, distribution and licensing arm Modern Films Entertainment; Modern Films Technology, a virtual screening room and embeddable player for exhibitors and audience data; and Modern Films Impact Projects focused on environmental, social and governance projects.
Alongside Modern Films founder and CEO Eve Gabereau, Mordecai will also work on the expansion of the Modern Films hybrid distribution platform Modern On Demand, which debuted last year to support Modern's slate when cinemas were closed during the pandemic.
Gemma Spector has also broadened her role at the company, becoming director of distribution and overseeing marketing, publicity and campaign roll-outs. Director of exhibition and programming Anna Germanidi has also expanded her role to oversee all theatrical and virtual bookings, working with both exhibition partners and third-party distributors.
Mordecai will work alongside both Spector and Germanidi on an operational level.
Investment partner
The distributor is looking for an investment partner to support its growth from Q3 of 2021 onwards, including the company's branded film platform, with investment conversations underway. The input in strategy and ownership of titles that potential investors will have will vary depending on the partner, according to Gabereau.
Gabereau has previous experience of building investment with Soda Pictures, which she launched alongside Edward Fletcher in 2002, then working on the company's merger with Canadian production firm Thunderbird Entertainment in 2014. Mordecai worked on Curzon's sale to the Cohen Media Group in 2019.
"We care deeply about the theatrical window, but we also care about the innovation of the industry to meet audience needs, which are changing in the time economy," said Gabereau. "Using technology, we want to provide new options to the theatrical window for independent filmmakers wanting to release, or self-distribute, in multiple markets."
The Modern On Demand platform runs on a transactional model, partnering with cinemas as well as other venues and organisations to drive audiences for independent film across both theatrical and online exhibition. Net revenues on Modern Films titles released through the platform are shared 50/50 with the partners.
It has generated over 50,000 'admissions' since it launched last year, with a gross box-office equivalent to £750,000.
Since the pandemic began, Modern has worked with fellow UK distributors to co-distribute titles via the platform, including Chinonye Chukwu's Clemency starring Alfre Woodard, with Bohemia Media; Gints Zilbalodis' dialogue-free animation Away with Munro Films; and Alastair Cole's documentary Iorram (Boat Song) with BofA Productions. The platform is also available to titles released solely by third-party distributors.
Cinemas playing a Modern Films title theatrically can also book virtual screenings via the Modern On Demand platform from the release date. The films will have a four-week window for those venues, before becoming available on a virtual basis to other cinemas and partners; and then to wider digital platforms from week six or seven.
The Modern On Demand player can be programmed to work in physical spaces; the platform currently has over 100 partner organisations in its network.
Modern has also partnered with cinema consultancy firm Mustard Studio to strengthen its brand strategy and relationships with exhibitors. Mustard was launched in 2020 by former Soho House & Co international director of cinema Mandy Kean; and Kate Gerova, former group director of brand and marketing at Curzon Cinemas.
Earlier this month Modern acquired UK rights on Ryusuke Hamaguchi's Drive My Car, which finished top of Screen's Cannes 2021 Competition jury grid. It joins a slate that includes Cathy Brady's BFI London Film Festival award-winning Wildfire; Berlinale 2021 Competition title Memory Box; Australian feminist western The Drover's Wife; and Hamaguchi's previous film Wheel Of Fortune And Fantasy, which also finished top of the Screen jury grid in Berlin.
The company is also branching out into production, having optioned rights to the English-language remake of French Oscar entry Two Of Us, alongside producer Sarah Sulick of UK company Bright Pictures.