"We firmly believe our country can both protect its national security and be a welcoming place for those who respect our values."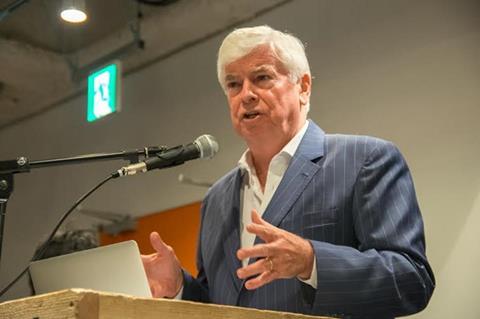 The Motion Picture Association Of America (MPAA) on Monday joined Hollywood's chorus of disapproval in the wake of Friday's executive order by President Donald Trump.
The ban on US entry to citizens arriving from seven majority-Muslim countries – Iran, Iraq, Syria, Libya, Yemen, Somalia and Sudan – has drawn from critics across all walks of life around the world, while former President Barack Obama said he was "heartened" by the response of US citizens.
Sunday's Screen Actors Guild awards show was a highly politicised affair as winners spoke out against the White House's immigration policy.
The Academy Awards ceremony on February 26 is expected to serve up another platform for Hollywood dissent.
The MPAA's statement in full (chairman Chris Dodd is pictured):
"The U.S. film and television industry is part of a global enterprise that is enriched by the contributions of talented individuals from around the world. The MPAA is concerned about the impact of the executive order on individuals with legitimate personal and business relationships in the United States.
"Among those potentially affected are members of the creative community who cannot freely express themselves in their home country and come to the United States seeking the opportunity to communicate and enlighten. Our mission of storytelling brings people closer together and introduces us to new perspectives from all over the world. We firmly believe our country can both protect its national security and be a welcoming place for those who respect our values."