EXCLUSIVE: Sales outfit also has two documentaries on its EFM slate.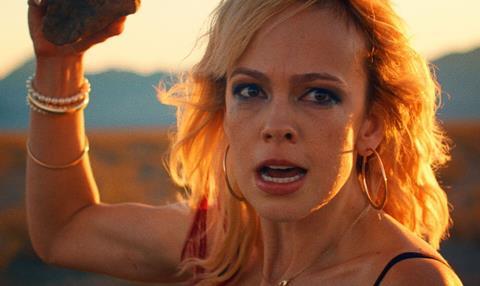 MPI Media Group has commenced talks with buyers in Berlin on its new slate led by awards-winning zombie thriller It Stains The Sands Red from The Vicious Brothers and two documentaries.
Colin Minihan directed Sitges 2016 Midnight X-Treme winner It Stains The Sands Red and co-wrote with his Vicious Brothers associate and Grave Encounters co-director Stuart Ortiz.
Brittany Allen stars in the post-apocalyptic tale as a troubled woman from Las Vegas who flees across the desert from a relentless zombie. Juan Riedinger also stars.
MPI will screen two documentaries. Meat explores the lives and practices of four compassionate food producers including TV and YouTube star Josh James, known as 'The Kiwi Bushman'. David White directed.
Paul Oremland's 100 Men follows the director on a personal quest as he chronicles changing attitudes towards homosexuality over four decades and tracks down some of the memorable men he has met through sex.
"These three films, as well as several others MPI is offering at EFM, represent the wide range of exciting, high-quality titles we are proud to bring to audiences around the world," said MPI vice-president of international sales Nicola Goelzhaeuser, who oversees the EFM slate with Frederike Dellert.
They are joined by Giles Edwards, the new head of acquisitions and development, Europe, who will be scouring the market for potential US releases.