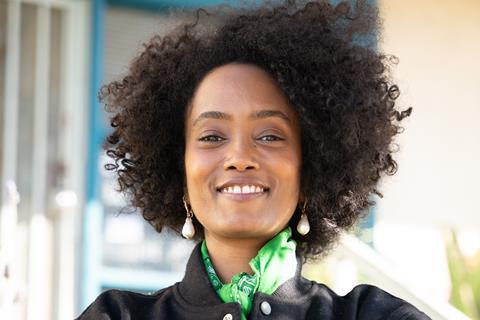 Global distributor, producer and streamer Mubi has appointed former Netflix manager Ibtisam Omer as director of marketing, global.
The newly-created role is based in Berlin and Omer will report into Lilly Riber, global vice president of marketing, to lead Mubi's worldwide marketing strategy, with a particular focus on brand development and growth across Europe and the UK.
Omer was most recently at Netflix, where she spent more than 18 months in Los Angeles as manager of global creative marketing, working on series including Messiah and Snowpiercer.
Mubi, which has offices in the UK, US and Malaysia, has also appointed Ollie Charles as senior communications manager, global, based in London.
Charles joins from UK distributor Trafalgar Releasing. He will work closely with Sophie Rhatigan, global director of communications, and Jon Barrenechea, vice president of marketing.
The newly-created role will include managing Mubi's international communications and publicity for upcoming multi-territory releases. These include Céline Sciamma's Petite Maman, which Mubi will release theatrically in all markets; Ninja Thyberg's Sundance title Pleasure; recent Berlinale acquisition Cryptozoo, by animation director Dash Shaw; Magnus von Horn's Sweat; and Kelly Reichardt's acclaimed First Cow, to which Mubi holds all international rights (excluding North America and China).
The appointments come as Mubi prepares for cinemas to reopen in the UK and Ireland, where it is set to give theatrical releases to First Cow on May 28, Michel Franco's New Order on June 25 and Ben Sharrock's Limbo on July 30.