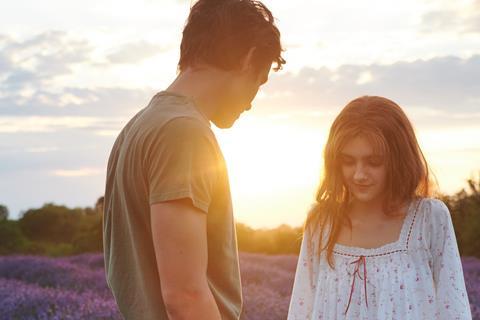 Myriad Pictures has completed principal photography in the UK on TIFF sales title The Lost Girls starring Joely Richardson, Vanessa Redgrave and Iain Glen.
Livia De Paolis is directing the female take on the Peter Pan story and adapted the screenplay from Laurie Fox's novel.
Julian Ovenden, Parker Sawyers, Emily Carey, Louis Partridge, Ella Rae Smith round out the ensemble cast on the adventure about four generations of Darling women as they struggle in the aftermath of their adventures with Peter Pan (Partridge) in Neverland.
Like her grandmother (Redgrave) and her mother Jane (Richardson) before her, Wendy (Carey and De Paolis) must escape Pan's hold on her and the promise he wants her to keep.
As her daughter Berry (Rae-Smith) comes into Pan's orbit, Wendy must fight to save her relationship with her daughter while reconciling her legacy. Glen plays Hook. The crew includes The Lives Of Others and In The Land Of Blood And Honey editor Patricia Rommel.
Sam Tipper-Hale (Made In Italy, The Last Right), Peter Touche (Unhinged, Military Wives), and De Paolis are producing, and Myriad president and CEO Kirk D'Amico serves as executive producer alongside Andrea Scarso and Jamie Jessop for Ingenious Media, Norman Merry and Peter Hampden for LipSync, Fox and Razwana Akram.
Myriad Pictures jointly represents US rights with UTA Independent Film Group. Ingenious Media and Myriad Pictures are financing the film in association with post house LipSync.
De Paolis said, "The Lost Girls ultimately speaks to women of all ages as it contemplates the contradictory human yearnings for freedom and safety in a moving and upbeat story of motherhood, enchantment and love."
Producers Tipper-Hale and Touche said: "Making an independently financed film in normal times is a small miracle; making one during a pandemic is an even bigger small miracle.
"We were fortunate to have a wonderful cast and crew who all put up with our necessary protocols and also a heatwave in the United Kingdom. We are also supremely grateful to the British Screen Sector Task Forces and the UK government who gave us the confidence to go into production thanks to their newly introduced insurance programme."
D'Amico added, "We were so impressed with Livia De Paolis's adaptation of the novel and her contemporary and timely vision which re-examines the Peter Pan story. Livia and the producers assembled an outstanding cast and crew utilising London and its unique locations. We are proud and excited to bring this film to distributors around the world."