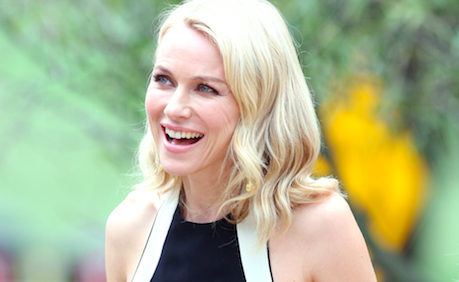 Naomi Watts will star in thriller The Wolf Hour, which HanWay Films will launch at the AFM next month.
Alistair Banks Griffin, whose Two Gates Of Sleep played in Cannes Directors' Fortnight in 2010, will write and direct the story about a cultural icon and activist during the 1960s who has fallen from grace and faces her demons during the 1977 New York blackout riots.
Brian Kavanaugh-Jones and Bailey Conway Anglewicz from Automatik will produce with Bradley Pilz, who will fully finance and produce, under his new Bradley Pilz productions. CAA handles US rights.
Felipe Dieppa will also produce and his partners Garrett Fennelly and Taryn Nagle are on board as executive producers for The Big Picture Company. Linda Moran of Belladonna Productions and Fred Berger of Automatik are also executive producers. Watts will also serve as executive producer.
Production is scheduled for late autumn in New York. The Wolf Hour was supported by the Sundance Institute Feature Film Program.
HanWay Films managing director Gabrielle Stewart said; "The Wolf Hour delivers Hitchcockian tension in a densely layered world with a role that will exploit every fibre of Academy Award nominee Naomi Watt's emotional range as an actor. Director Alistair Banks Griffin has a clear vision of the world he is enveloping Watts in: all of our senses are going to be stimulated."
Kavanaugh-Jones and Anglewicz added, "We are beyond excited to be involved in a project which combines real atmospheric cinema with a combusting New York City landscape that feels relevant to today's world. Working with Banks Griffin and Naomi Watts is a creative dream and we cannot wait to collaborate with them to deliver a character led thriller in a way that is also socially impactful."
Pilz said; "I am thrilled to have my new company produce and finance this incredible psychological thriller. Working with Alistair Banks Griffin and having Naomi Watts play June is truly magical."