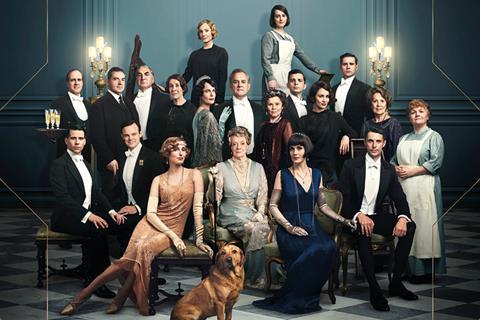 In the latest sign of an entertainment giant aligning its film and streaming strategy, NBCUniversal said on Thursday (December 9) that starting in 2022 most films from Universal Filmed Entertainment Group (UFEG) will debut exclusively on Peacock as early as 45 days after their theatrical and PVOD release.
The strategy does not impact the current practice whereby a UFEG film plays exclusively in cinemas for 17 days, rising to 31 days if it opens on more than $50m, before it goes to PVOD. Nor does it affect existing PVOD revenue share deals with exhibitors.
It does however compress the traditional pay 1 window from around eight or nine months after theatrical release to as short as 45 days in a move designed to grow Peacock subscription levels.
Some films will take up to 120 days before they reach Peacock to allow them more time in cinemas. Among the anticipated 2022 tentpoles that might prosper on the big screen as audiences continue to return to cinemas is Colin Trevorrow's June release Jurassic World: Dominion.
Another case in point is Christopher Nolan's Oppenheimer starring Cillian Murphy, which is scheduled to open in 2023. In a recent interview UFEG chairman Donna Langley said the studio will "accommodate" the filmmaker's request for an exclusive theatrical window of around 100 days.
UFEG's 2022 slate includes spy thriller The 355 starring Jessica Chastain, Penélope Cruz, Fan Bingbing, Diane Kruger and Lupita Nyong'o; Ticket To Paradise with George Clooney and Julia Roberts; Blumhouse Productions' The Black Phone with Ethan Hawke; DreamWorks Animation's The Bad Guys; and Downton Abbey: A New Era.
Peter Levinsohn, UFEG vice chairman and chief distribution officer, said prioritising the theatrical experience and "eventising" content "remains the cornerstone of our business", adding that the new strategy would satisfy partners, filmmakers and Peacock subscribers. Peacock president Kelly Campbell said films were "essential" to the Peacock offering.