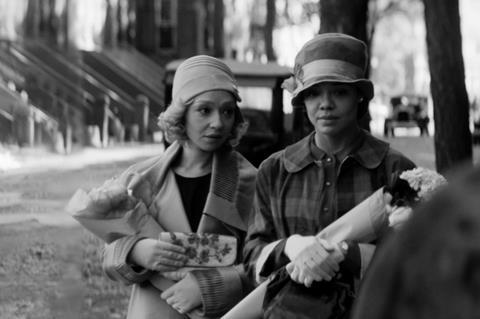 Netflix has acquired worldwide rights to Rebecca Hall's directorial debut Passing in a $15m deal that sets up an awards heavyweight for next season.
It is the second major acquisition by a streamer after Apple paid $25m last weekend for the world on Sian Heder's feel-good family story CODA.
Tessa Thompson and Ruth Negga play Irene and Clare, former high school friends who run into each other as adults and discover how far apart life has taken them.
While both black women can pass themselves off as white, Irene chooses not to do so. Clare has taken the opposite path, to the extent that even her white husband John (Alexander Skarsgaard) has no idea.
Hall adapted Nella Larsen's 1929 Harlem Renaissance novel and produced alongside Nina Yang Bongiovi, Forest Whitaker, and Margot Hand. Endeavor Content handles world sales.
In an interview with Screen Hall said she found it "fascinating that racial passing holds both the idea of [the American Dream] – that you can become something other, you can become self-made, you can make yourself anything you want to be – but it also holds the lie that is right at the centre of that, which is you only get to do that if your complexion is a certain colour."
Endeavor Content brokered the deal on behalf of the filmmakers.