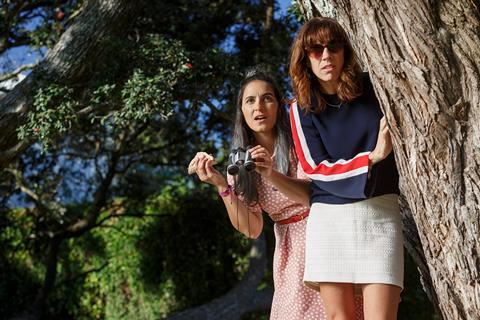 Netflix has secured all rights, excluding Australia and New Zealand, to comedy duo Madeleine Sami and Jackie van Beek's The Breaker Upperers.
Thor: Ragnarok director Taika Waititi was an executive producer on the project, having previously worked with directors Sami and van Beek when they acted in his features What We Do In The Shadows and Eagle vs Shark.
In The Breaker Upperers, Sami and van Beek star as two women who are cynical in love and decide to set up an agency to break up couples for cash – when one develops a conscience, their friendship unravels.
It had its world premiere at US festival SXSW and played at the Sydney Film Festival this week. Netflix will release the title in 2019.
Producers on the project were Carthew Neal, Ainsley Gardiner and Georgina Allison Conder. James Wallace executive produced with Waititi.
Production company Piki Films handled the project's international rights. Madman Entertainment will distribute in Australia and Piki Films will release in New Zealand.