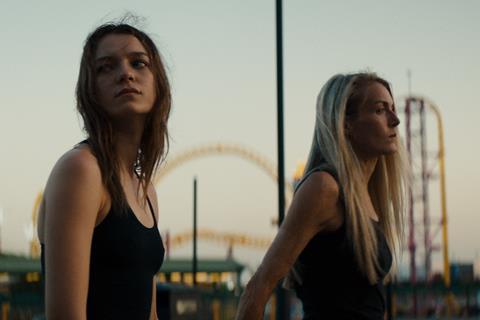 Poland-based sales agent New Europe Film Sales has acquired worldwide rights to Silver Haze, the new feature from Dirty God director Sacha Polak.
New Europe has sold the film to The Jokers for distribution in France and Cineart in Benelux. The film will debut at a festival in 2023.
The film has completed post-production, having shot in 2021 in Dagenham and Southend in the UK. It participated in the prestigious Les Arcs work-in-progress selection last year, winning a special mention from the jury.
Silver Haze follows a young nurse who seeks revenge 15 years after a traumatic event. When she falls in love with one of her patients and escapes to the coast, an open-minded patchwork family offers her an emotional shelter to deal with the grudges of the past.
It stars Screen Star of Tomorrow 2019 Vicky Knight, who starred in Polak's previous feature Dirty God, which premiered at Rotterdam 2019 and went on to play Sundance, Thessaloniki and Macao.
Silver Haze is partly inspired by Knight's own experiences, after one third of her body was burnt in a fire when she was eight years old.
The film reunites Dirty God producer Marleen Slot for the Netherlands' Viking Film with the UK's Mike Elliott – a co-producer through his Emu Films. Casting was by Aftersun and Rocks casting director Lucy Pardee.
"I always admired Sacha's visual language and strong character-driven stories. We're very happy to have found the first movie to do together with her and our friends at Viking Film and EMU Films," said Jan Naszewski, New Europe CEO.
New Europe has previously had success with 2019 Les Arcs work-in-progress title Lamb, which it acquired before the Alpine meet-up and which sold out worldwide, including to A24 for the US.