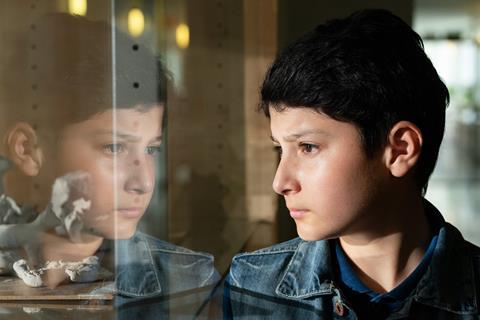 New Europe Film Sales has added a trio of deals on Any Day Now, the debut feature of Finnish-Iranian director and screenwriter Hamy Ramezan.
The film has sold for France (Urban Distribution), Poland (New Horizons Association) and Taiwan (AVjet).
Any Day Now screened in Berlinale's Generation Kplus and will soon travel to the competition selection in the Generator +13 section of Giffoni (July 21-31).
The story follows a 13-year-old Iranian boy in Finland as his family waits to hear news about their asylum application.
The cast includes Asghar Farhadi regular Shahab Hosseini as the father, Shabnam Ghorbani as the mother, and newcomer Aran-Sina Keshvari as 13-year-old Ramin.
Ramezan, who emigrated to Finland from Iran in his youth, wrote the script alongside Antti Rautava. He previously directed shorts including 2015's Listen, selected for Cannes Directors' Fortnight.
Jussi Rantamäki and Emilia Haukka produce for Aamu Film Company, whose credits include The Happiest Day In The Life Of Olli Maki.
Any Day Now won the Screen International Best Pitch Award at Tallinn in 2018 and best project at the 2019 Finnish Film Affair.
Screen previously unveiled the film's trailer here.