A mentorship programme and paid internships are being introduced in a bid to help boost the number of female directors in the industry.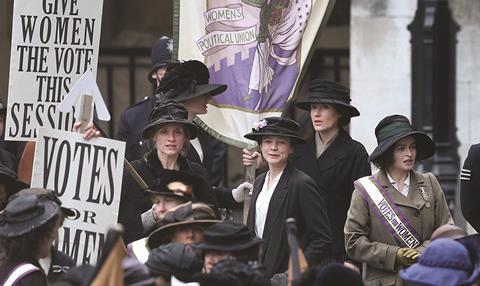 London's National Film and Television School (NFTS) is launching three initiatives to increase the number of women film directors working in the UK.
The announcement was made at last night's annual fund-raising gala, which highlighted top female achievers in the industry.
The three initiatives, set to be launched in 2017, are:
A mentorship programme for each female student on the school's four MA Directing degrees.
A directing workshop for women who are graduates of the NFTS or have at least three years professional experience in the arts, which is tuition free and includes access to NFTS facilities to work on short film or series projects, with the completed work screened to agents and producers. Participants will be required to raise £3,000 in support of their productions by the first day of the workshop.
A paid internship for all participants of the workshop with a director, writer or producer.
The news following on-going discussion about the lack of female representation across the film industry.
Last month, a report from Directors UK revealed that only 13.6% of all films made in the UK between 2004 and 2014 were directed by women, while a separate report revealed that only 20% of all production personnel on UK films in 2015 were women.
The Directors UK report also noted that female applicants to film-related courses at the NFTS and other film schools increased from 48.6% in 2007 to 53.6% in 2014.
Since 2014, students enrolled at the NFTS have been 49% female and 51% male.
Gala committee chair Barbara Broccoli [pictured], whose producing credits include Spectre and Skyfall, commented: "[I am] excited by the initiatives announced today to boost the number of female filmmakers but there is more to be done by the industry itself.
"We women in film, especially those in positions of influence need to now really focus on supporting working with families so we don't find ourselves losing valuable, talented and enthusiastic members of our industry."
Co-chair Tessa Ross, whose credits include Oscar-winners Room and 12 Years A Slave, added: "The Gala is a great opportunity to…celebrate the work of the great British women who are blazing a trail through the film, television and games industries."
NFTS director Nik Powell added: "We take our role as educators extremely seriously and are incredibly proud of our female graduates' achievements but we know we need to do more to help them make their way in the industry."