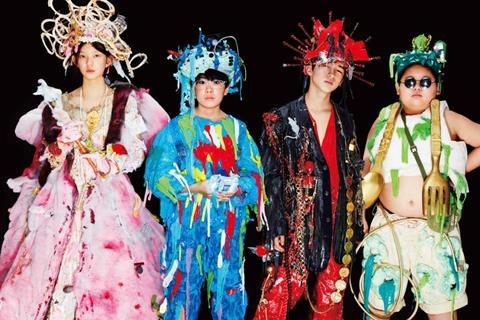 Japan's Nikkatsu has sealed a trio of deals on We Are Little Zombies, which won a special jury award for originality in Sundance and is playing as the opening film of the Generation 14Plus section here in Berlin.
The film, which is the feature debut of award-winning short filmmaker Makoto Nagahisa, has been sold to France's ARP, Taiwan's Joint Entertainment and Edko Films for Hong Kong. Nikkatsu is also in negotiations for a sale to China.
Produced by Robot Communications and Dentsu, the film tells the story of four recently orphaned teenagers who find they are unable to grieve for their parents and decide to form a band instead. The film's innovative soundtrack spans folk and gypsy music, opera and 8-bit synthesiser music inspired by retro video games.
Nagahisa won the short film Grand Jury Prize at Sundance in 2017 for And We So Put Goldfish In The Pool. His debut feature premiered in the Sundance's World Cinema Dramatic competition.
Nikkatsu is also handling international sales on Keiko Tsuruoka's coming-of-age drama Makuko, based on the novel by Kanako Nishi, which is currently in post-production. Tsuruoka attended the Berlin film festival in 2012 with her debut feature, The Town Of Whales.