Plus: Jackie Chan, Frederick Wiseman among Academy honourary awards recipients; Palm Springs fest announces 2017 dates; and more…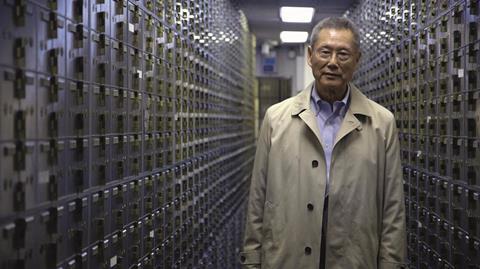 Blue Ice Docs has acquired Steve James' Toronto-bound documentary Abacus: Small Enough To Jail ahead of its world premiere.
James chronicles the legal struggles of a small, family-run Manhattan bank that was the only financial institution to be criminally indicted in the wake of the 2008 mortgage crisis.
Toronto-based Blue Ice struck the deal with Julie Goldman of Motto Pictures in New York.
The board of governors of the Academy Of Motion Picture Arts And Sciences voted on Tuesday night to present honourary awards to Jackie Chan, film editor Anne V. Coates, casting director Lynn Stalmaster and documentarian Frederick Wiseman.
Top brass at the 28th Palm Springs International Film Festival announced on Thursday that the California festival will run from January 2-16, 2017. The Film Awards Gala is set for January 2.
Production has begun at an undisclosed location on All Cheerleaders Die writer-director Chris Siverston's Heartthrob, which is described as a teen romance that spirals out of control and becomes a teen thriller. Peter Facinelli and Keir Gilchrist are among the cast and Mar Vista Entertainment finances the project.
The Orchard plans an early 2017 release on UFO documentary Unacknowledged: An Exposé Of The Greatest Secret In Human History after picking up worldwide digital and broadcast rights.
Top brass at the Vancouver International Film Festival have announced the Panorama line-up including special presentations of American Honey, Manchester By The Sea, The Birth Of A Nation, Elle, and The Handmaiden. In addition to the special presentations, VIFF's Panorama stream boasts 96 films in the Contemporary World Cinema, Spotlight On France, and Documentaries film series. Click here for the full roster.
BOND/360 has acquired US rights from Tel Aviv-based sales company Cinephil to Peter Middleton and James Spinney's documentary Notes On Blindness. The distributor plans an autumn theatrical release accompanied by VR experience Notes On Blindness: Into Darkness.
Gravitas Ventures has acquired North American rights from directors Vincent Tran and Riyaana Hartley to sci-fi thriller Under One Sun starring Bollywood actress Pooja Batra, Gene Farber and Ava Cantrell. The company has also cpicked up US rights to
A September 7 screening of The Eagle Huntress will kick off the International Documentary Association's ongoing screening series throughout autumn. Selections include OJ: Made In America, Jim: The James Foley Story and Marathon: The Patriots Day.