nWave Pictures acquires distribution rights to Galapagos 3D for February 2014 release.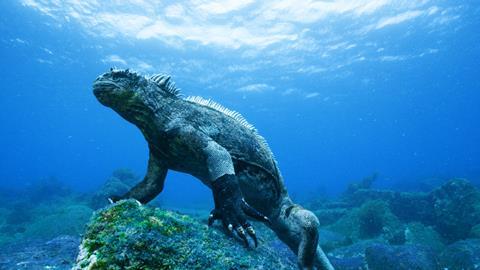 nWave Pictures Distribution has acquired worldwide giant screen distribution rights to Galapagos 3D (working title) from London-based Colossus Productions.
Written and narrated by veteran filmmaker David Attenborough, produced by Anthony Geffen and directed by Martin Williams, the film explores the creatures on the remote islands in the Pacific.
Galapagos 3D will be released to IMAX theatres and Digital Giant Screen cinemas in February 2014 and will available in 38- and 20-minute versions, 3D and 2D, 15-perf./70mm film and 4K/2K digital formats.
The industry premiere will take place on Sept 15 in Ottawa during the Giant Screen Cinema Association (GSCA) 2013 Conference at the Canadian Museum of Civilization.
"After successfully launching Penguins 3D earlier this year… we are excited to again work with Attenborough and Geffen on this remarkable new film that will wow kids and families alike," said Eric Dillens, chairman of nWave Studios.
Attenborough said: "Galapagos is full of dramas, and it is also full of very, very charismatic animals which, because they're uniquely unafraid of humans, you can get up close to and film: it's a natural for 3D. It's one of the wonders of the world, and the animals are absolutely riveting in 3D."
Filmed on location over a 10-month period, and the entire production lasted 15 months.