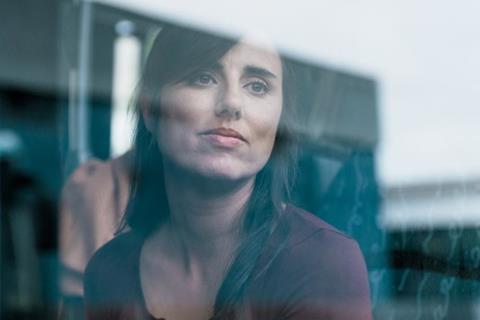 Leading Italian sales outfit The Open Reel has boarded international sales rights to Liliana Torres' romantic drama What Went Wrong.
The Spanish feature recently screened in competition at Tallinn Black Nights Film Festival, following its premiere at the Seville European Film Festival earlier this month.
It marks the second film by Spanish writer/director Torres, whose debut Family Tour premiered at San Sebastian in 2013.
The filmmaker steps in front of the camera for What Went Wrong, which blurs fiction and documentary to explore her own romantic history and attempts to discover the reasons behind failed relationships with old boyfriends in Spain, Italy and Mexico.
The film is produced by Spain's Matriuska Producciones in co-production with Isabel Coixet's Miss Wasabi Films and Avalon in Spain, and Mexico's D-Raíz Producciones. It partially shot in Italy with the support of the Torino Piemonte Film Commission.
The Open Reel has also secured sales of Marc Ferrer's genre mystery Cut! and Jordi Nuñez's coming-of-age drama What We Know to Ariztical Entertainment, which has picked up all rights for North America.
The Torino-based sales agent has also closed a hat-trick of deals with Outscreen for Australia and New Zealand. The titles include Jessé Miceli's debut feature Coalesce, which was part of the ACID section of Cannes 2020; Mara Pescio's That Weekend, which played at this year's San Sebastian; and Borja de la Vega's relationship drama Mia And Moi.