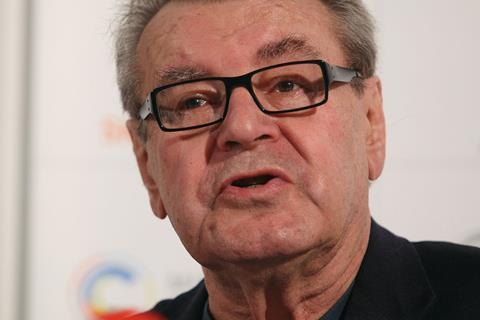 Milos Forman, the Czech-born movie director whose films included One Flew Over the Cuckoo's Nest and Amadeus, has died aged 86, according to Reuters.
His wife Martina told Czech news agency CTK that he died on Friday (13 April) after a short illness. "His departure was calm and he was surrounded the whole time by his family and his closest friends," she said.
Forman won the best director Oscar in 1976 for classic One Flew Over The Cuckoo's Nest, which won the top five categories on the night (picture, director, actress, actor and adapted screenplay).
He would win another best director prize for 1983's Mozart biopic Amadeus, which won eight Academy Awards in total.
Forman's other films included rock musical Hair (1979), The People vs. Larry Flynt (1996) - which earned him a third best director nod - and Andy Kaufman biopic Man On The Moon (1999).
Forman was born in the Czech town of Caslav in 1932 but moved to the US in 1968 after the Communist crackdown on the "Prague Spring" in 1968.