Headlining the BFI London Film Festival's industry strand, the event will spotlight challenges for black film talent.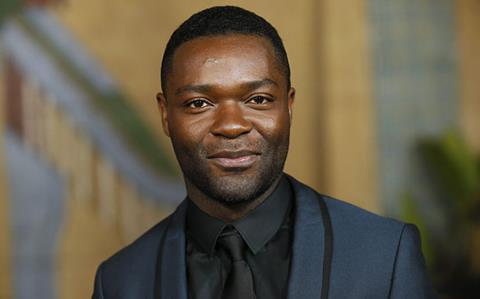 The British Film Institute (BFI) has revealed the line-up for its headline industry event at this year's BFI London Film Festival (LFF, Oct 5-16), the Black Star Symposium on Oct 6, which will explore the continuing challenges for black talent in the film industry.
Delivering the event's opening address will be David Oyelowo, who appears here at Toronto International Film Festival (Sept 8-18) in both Amma Asante's A United Kingdom, which opens this year's LFF, and Mira Nair's Queen Of Katwe, which also plays at LFF. Oyelowo will be the event's lead speaker, while Asante will also make a panel appearance, as will Barry Jenkins, director of Moonlight (playing in Toronto's Platform strand). Other confirmed speakers include Noel Clarke (Brotherhood), Julie Dash (Daughters Of The Dust), Karen Blackett (MediaCom), Ramy El-Bergamy (Channel 4), and the BFI's Heather Stewart and Ben Roberts.
After Oyelowo's opening address, the day's first panel will focus on opportunities available to black actors, why they continue to face obstacles in both the US and UK, and the differences between the film and TV sectors.
The Second panel will look at the development and green-lighting barriers facing black talent, and whether more diverse and inclusive management teams lead to more representative stories on screen.
"I'm really hopeful we're about to segue from talking about diversity to actually doing it," commented Oyelowo.
BFI London Film Festival director Clare Stewart added, "We want to amplify the ambitions and the purpose of the Black Star programme at the Festival, not only to celebrate black acting achievements, but to ask the searching questions that underpin this season."