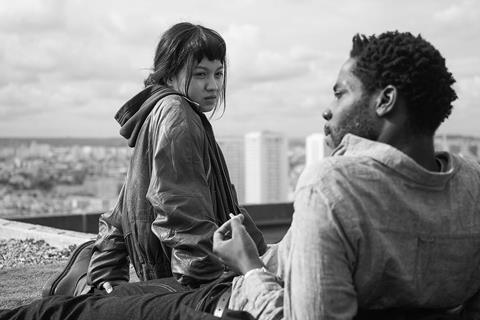 Jacques Audiard's Paris, 13th District and Sean Baker's Red Rocket achieved middling scores on Screen's Cannes jury grid, whilst Ildiko Enyedi's The Story Of My Wife failed to impress the majority of our jurors.
The latest film from Jacques Audiard – a Palme d'Or winner in 2015 with Dheepan – came out on top of the new arrivals with a score of 2.5, placing it fifth on the grid - just behind Asghar Farhadi's A Hero. Helping the average were scores of four (excellent) from Positif's Michel Ciment and The Telegraph's Robbie Collin and Tim Robey.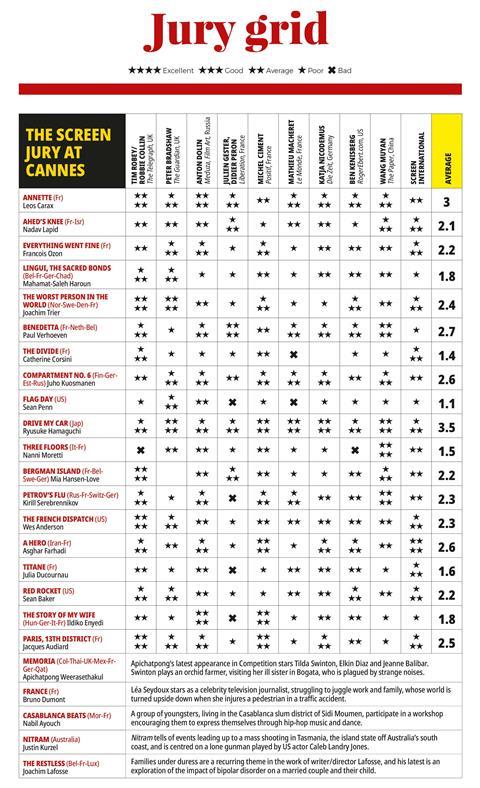 Paris, 13th District is adapted from three stories by US graphic novelist Adrian Tomine that explore modern love and relationships.
Red Rocket, a first Competition entry for Florida Project director Sean Baker, achieved an average of 2.2 from our critics – with four threes (good) and four twos (average). It follows a washed-up porn star (Simon Rex) who returns to his hometown in Texas.
The Story Of My Wife from Hungary's Ildikó Enyedi (a Golden bear winner in 2017 with On Body And Soul) was the lowest of today's new entries, earning an average of 1.8 - level with Mahamat-Saleh Haroun's Lingui, The Sacred Bonds. Scores of four from Meduza, Film Art's Anton Dolin and Ciment pulled the average up, whilst Julien Gester and Didier Peron of Libération gave it a 0 (bad).
Only five titles are left to take their place on the grid, with Apichatpong Weerasethakul's Memoria, Bruno Dumont's France, and Nabil Ayouch's Casablanca Beats up next.