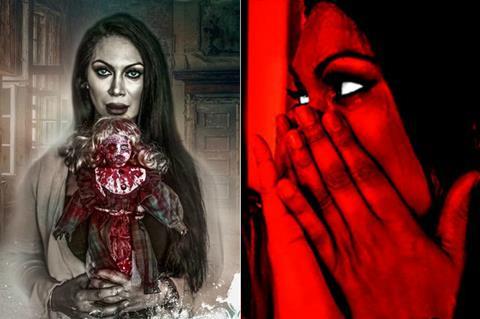 UK-based Parkland Pictures has acquired worldwide sales rights to two titles from nascent genre producers Shogun Films, following on from last week's virtual Cannes market.
The first, Nemesis, was due to film in the UK in March before the Covid-19 crisis; it will now commence production in August.
Last week Screen announced that Bulldog Film Distribution has pre-bought the UK rights to the title, which is a gangland home invasion thriller.
James Crow (Black Creek, House Of Salem) will direct from Adam Stephen Kelly and producer Johnathan Sothcott's script, with the cast including Billy Murray, Frank Harper, Nick Moran, and Patrick Bergin.
Parkland has also acquired a second feature directed by Crow and produced by Sothcott – horror Little Mary, about a private tutor whose pupil talks to a creepy doll he named after his late mother.
The film stars Christopher Ellison, Jeanine Nerissa Sothcott, Olivia Hespe, Rafi Wilder, and Warren Hicks. It will begin shooting on location in Dorset, UK this autumn, and is intended as the first title in a series.
Parkland will sell both titles at the American Film Market (November 4-11) through its genre label Darkland.
Shogun, which Jonathan and Jeanine Sothcott launched in January of this year, has also appointed Danny Bear as a partner. Bear founded the Euphorium Bakery chain in 1999.