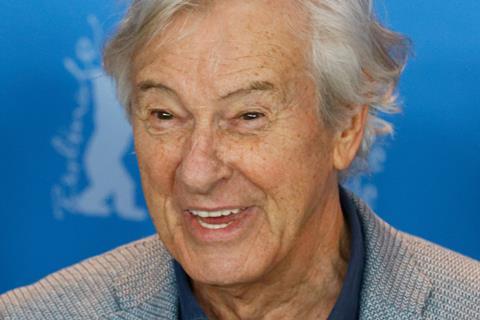 Dutch director Paul Verhoeven is gearing up to shoot a contemporary, French-language TV adaptation of Guy de Maupassant's 19th century classic Bel Ami next summer, Paris-based producer Saïd Ben Saïd of SBS Productions has announced.
Set against the backdrop of the newspaper world in Paris in the late 19th Century, the original storyline revolves around the rise of unscrupulous, philandering journalist Georges Duroy.
"The shoot is scheduled for the summer of 2021. It's a SBS Production and it will be the first series that we are going to produce. Casting has not begun yet," Ben Saïd confirmed to Screen after announcing progress on the production on twitter.
SBS's recent feature film credits include Berlinale 2019 Golden Bear winner Synonyms and Cannes 2019 titles Bacurau and Frankie.
It will be Ben Said's third collaboration with Verhoeven after his 2016 thriller Elle, starring Isabelle Huppert, and his upcoming film Benedetta starring Virginie Efira as a controversial 17th Century Italian nun.
Verhoeven enjoyed a triumphant Cannes comeback with Elle in 2016 after a 24-year absence.
As a result, expectations were high this year that Benedetta would premiere at 73rd Cannes Film Festival, which had been due to open on Tuesday (May 12) until the Covid-19 pandemic forced its cancellation.
Prior to that, Benedetta had been expected to play in the 72nd edition until Verhoeven was forced to undergo a hip operation that put post-production on hold.
The film is now rumoured to have since been offered a place in Competition for the 74th edition of the festival in 2021. Ben Saïd announced on twitter over the weekend that its release had been delayed until May 2021, suggesting the rumours are true.
Cannes Film Festival Thierry Frémaux confirmed to Screen over the weekend that the festival was planning to announce a 2020 Official Selection at the beginning of June, even though a physical edition is now out of the question to the ongoing Covid-19 pandemic.
He said it would comprise films scheduled for a theatrical release between from now until spring 2021, which would rule out the inclusion of Benedetta for this year's selection.
Verhoeven has been developing his Bel Ami adaptation with his long-time writing partner Gerard Soeteman for at least four years and first mentioned it to Screen in 2016.
Bel Ami has been adapted to the big and small screen a number of times, most recently by Declan Donnellan and Nick Ormerod in 2012 for an English-language feature film starring Robert Pattinson as the central character of Duroy.