Pathe has set a UK release date for Stephen Frears' Philomena, starring Judi Dench and Steve Coogan.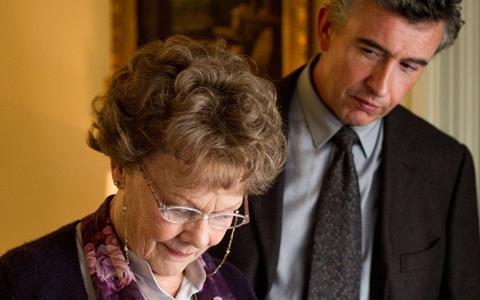 The drama will be released in the UK and Ireland on November 1, 2013.
Based on Martin Sixsmith's book, The Lost Child of Philomena Lee, the screenplay was written by Coogan and Jeff Pope.
Dench plays an Irish woman seeking the son she was forced to give up for adoption. Coogan plays a reporter who helps her.
At Cannes, the Weinstein Company paid around $6.5m for US, Canadian and Spanish rights to the drama. Further deals were secured by Pathe International with Australia (Hopscotch), Italy (Lucky Red), Germany (Square One), Latin America (IDC), Scandinavia (Scanbox), Japan (Phantom Films), Portugal (Lusomundo), Greece (Feel Good), Czech Republic (AQS), Middle East (Shooting Star), Hong Kong (Golden Harvest), Israel (Shani), Taiwan (Atom) and Iceland (Myndform).
Developed by BBC Films, the film is produced by Gabrielle Tana, Steve Coogan and Tracey Seaward and executive produced by Baby Cow's Henry Normal, BBC Films' Christine Langan, Pathé's Cameron McCracken and Francois Ivernel and Magnolia Mae Films' Carolyn Marks Blackwood. Senior executive representing the BFI Film Fund is Natascha Wharton.