EXCLUSIVE: Tangerines director's second feature is being presented as a work-in-progress at Warsaw Film Festival.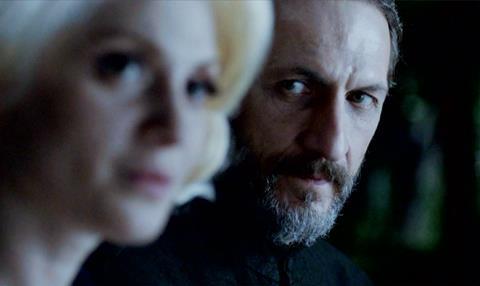 Berlin-based sales agent Picture Tree International has taken international rights to Monk, Zaza Urushadze's second film as a director.
Georgian film-maker Urushadze's debut feature was Tangerines in 2015, which was nominated for a foreign language Oscar and also a Golden Globe.
Monk, which is being presented as a work-in-progress tomorrow (Oct 14) at the Warsaw Film Festival (Oct 7-16) where buyers will be able to view a first-look promo, tells the story of a film director-turned-priest whose life in a small mountain village begins to unravel when he meets a local music teacher who is hiding a dark secret.
The feature, which is expected to be delivered early 2017, is being produced by Ivo Felt of Estonia-based Allfilm and Zaza Urushadzes company Cinema24, with the support of Estonian Film Institute and Georgian Film Center. Filming took place in Kakheti, Georgia in July and August with a cast including Dmitri Tatishvili, Joseph Khvedelidze and Sophia Sebiskveradze.
Tangerines also featured as a work-in-progress at the Warsaw festival in 2013.
Further titles on Picture Tree's slate include Reha Erdmen's Big Big World, which premiered at Venice Film Festival where it won the Speical Jury Prize in the Orrizonti section, and Johannes Naber's Heart Of Stone and Virgil Widrich's Night Of A 1000 Hours, both of which recently premiered in Busan.