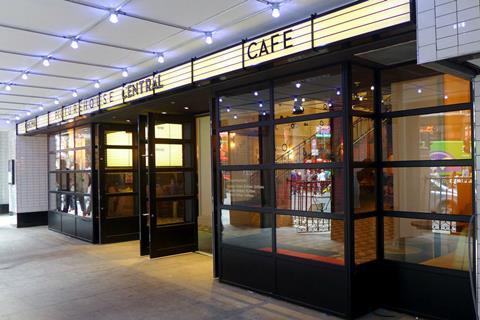 Members of the long-running Living Wage Campaign, including striking Picturehouse cinemas staff, will take part in protests on International Workers' Day (May 1) targeting a series of employers and workplaces to demand decent pay.
A coalition of precarious workers, including cleaners, taxi drivers, sex workers, catering and university staff, will be joined by the cinema workers for demonstrations in central London.
After assembling at Trafalgar Square, the group will protests at locations around the city, including Picturehouse Central, where striking staff are requesting a Living Wage, sick pay, maternity pay and union recognition.
Other protest locations include the Ministry of Justice, King's College London and the offices of food delivery company Deliveroo.
Kelly Rogers, sacked union rep at the Picturehouse's Ritzy cinema in Brixton, said: "The links we are building between precarious workers - migrant workers, sex workers, workers on zero hours facing victimisation for union activity - could be the next stage of a desperately needed new movement against exploitation. On May Day we will send a message to our bosses - that we are standing together, and that we are going to fight until we win."
Other organisers alongside the Picturehouse workers are unions United Voices of the World and the Independent Workers of Great Britain, as well as the Women's Strike.
The latest protest is a continuation of the long-running dispute between Picturehouse owner Cineworld and its workers, which dates back as far as 2007 when an initial campaign was launched asking for the London Living Wage to be given to workers at London's Ritzy Cinema in Brixton.
In November, a collective of high-profile UK film industry figures including Rebecca O'Brien and Sarah Gavron called for a resolution to the ongoing dispute.
Picturehouse told Screen they are "proud to offer some of the best pay and benefits in the industry".
Other public figures to have shown support for the strike include Shadow Chancellor John McDonnell, Ken Loach, Sir Patrick Stewart, Richard Curtis, Danny Boyle, Natalie Dormer and Caitlin Moran. Labour leader Jeremy Corbyn offered his "full solidarity" to strike action earlier this year.